As a new YouTuber, I am always on the lookout for resources and advice from other vloggers I can apply to my channel.
This is why I was happy to stumble across this extremely interesting find, "The YouTube Formula" by Derral Eves.
If you've never heard of this book before, I cannot recommend it enough. It's available for purchase on Amazon.
And among the many interesting tidbits of information in the book, is a story about how YouTube was originally meant to be a dating site.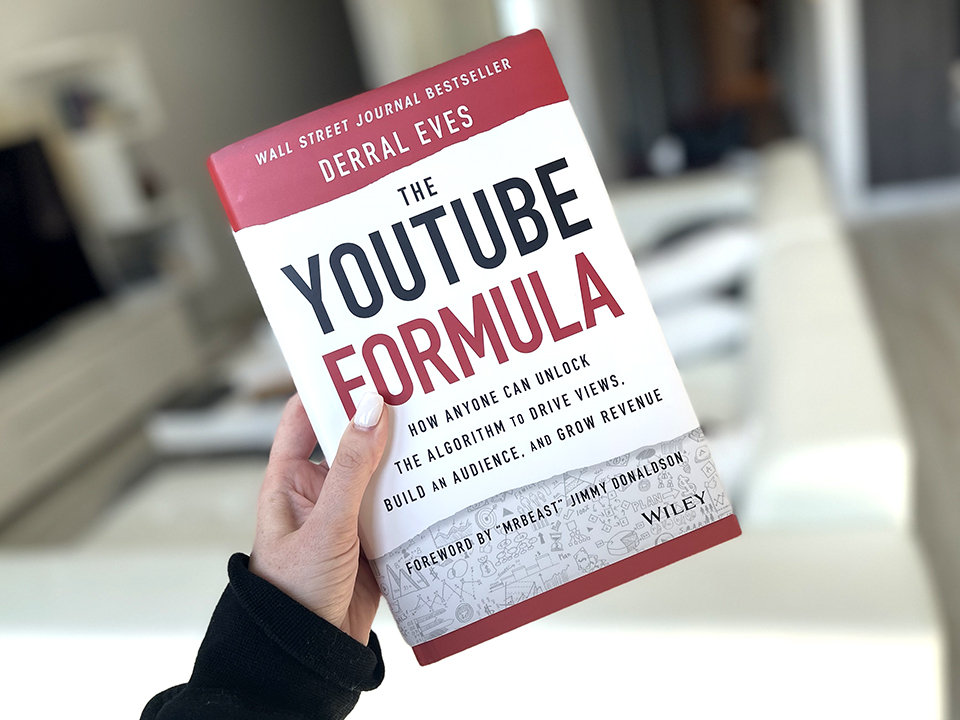 Did YouTube start as a dating site?
Yes, YouTube started as a dating site.
In July 2002, eBay acquired PayPal for $1.5 billion. And as one might imagine, this created quite the stir in the industry as 2002 was still very much considered to be the early days of the internet.
The tech industry was salivating over the massive payday. And tech founders were coming out of the woodwork hoping to follow in PayPal's footsteps with the "next big thing".
Enter three then-PayPal employees Jawed Karim, Chad Hurley and Steven Chen.
These three aspiring entrepreneurs came up with the bold idea of a video-dating website. It would be called: YouTube.
The site was launched on Valentine's Day 2005 with the slogan "tune in, hook up."
But convincing their target demographic – young single people – to use the platform would prove to be challenging.
After all, they were already a bit late to the online dating service arena. Kiss.com launched in 1994, followed shortly thereafter by Match.com. EHarmony would join the game in 2000.
Regardless, they started pitching the site at local universities and posting random videos to the platform in hopes that others would follow suit.
They even offered to pay women in Las Vegas and Las Angeles $20 to upload a video of themselves. But the site wasn't taking off.
That's when they began to notice a trend amongst the small number of users that had managed to secure: They weren't using the site as intended. They weren't posting videos about themselves or videos aimed at finding dates.
Their users were self-broadcasting random home videos.
That's when the founders made the obvious choice: Give the people what they want.
And so, they scrapped their original plans and turned to a different strategy: Creating the social media platform and video sharing service we all know today.
Who was the very first YouTuber?
The very first YouTuber was YouTube co-founder Jawed Karim. His first video was entitled "Me at the Zoo".
The video itself is short – the whole thing is just 18 seconds long. It features Karim standing in front of elephants at the San Diego Zoo. In the video, Karim makes an innuendo about their "really long trunks".
At the time of this writing, the video has over 236 million views.
YouTube's first official video
The video has been embedded below for your viewing pleasure.
What are the founders of YouTube doing now?
In October 2006, search giant Google acquired the video startup company for $1.65 billion, making the three original creators of YouTube wealthy men.
YouTube's origin story is a lesson in the importance of pivoting and listening to your users.
Had Chen, Hurley and Karim continued to push YouTube as an online video dating site, it is unlikely it would have become the successful video service that it is today. It's also unlikely they would have received such a handsome payday from the world's largest search engine.
Today, there are an estimated 2.6 billion YouTube users on the video site, with an estimated 500 hours of YouTube videos being uploaded every minute.
Which brings us to the big question: What are the three founders doing now?
Co-founder Steven Chen
Chen received 625,366 Google shares from YouTube's acquisition, valued around $326 million at the time.
In 2009, Chen left YouTube to explore other positions at Google. He remained at Google until 2011.
In 2013, he launched AVOS Systems with Hurley, another YouTube co-founder before joining Google Ventures in 2014.
Today, Chen is an angel investor living in Singapore. His estimated net worth $300-$500 million.
Co-Founder Chad Hurley
Hurley received 694,087 Google shares during YouTube's acquisition, then valued at $345 million.
Hurley served as YouTube CEO until 2010 before joining Chen at AVOS Systems. Under his direction, AVOS Systems could later become MixBit, a mobile video platform similar to YouTube.
Today, Hurley is an investor and the co-founder of GreenPark Sports. He is also part-owner of the Golden State Warriors and the Los Angeles Football Club.
Hurley's estimated net worth is $700-$800 million. He is suspected to be the richest person of the three founding members.
Co-founder Jawed Karim
Jawed Karim received a smaller payout when YouTube was acquired. Despite being a co-founder, he never had a formal role at the company. At the time, he wanted to instead focus on pursuing his formal education at Stanford University.
Regardless, he made out well, receiving 137,443 Google shares, which were valued at $64 million in 2006.
Karim later went on to launch a venture fund in 2008, Youniversity Ventures – now Y Ventures – a company that works with college students and first-time entrepreneurs. It is said that he was also an early investor in Airbnb.
Today, he has an estimated net worth of $300 million. His single video, "Me at the zoo", remains on YouTube today with a Creative Commons Attribution license, as part of YouTube history.
Did you know the true story about YouTube's humble beginnings? Why do you think the dating aspect of the social network never took off? Let me know in the comments below and don't forget to connect with me on social media.