As a boss lady who often shares a social circle with other female small business owners, I'm constantly on the lookout for cute gift ideas and gadgets.
And this year, I wanted to share some of my personal favorite finds in this little "Gifts for Female Entrepreneurs" roundup.
The following gift ideas are perfect for holidays, birthdays, special occasions or every woman's favorite – "just because".
At the time of this writing, most of the following items can be found on Amazon. Prices and availability are subject to change.
PS: If you are in a shopping mood, you may also want to check out my "Gift Ideas for Freelancers" article.
Read Also: Gifts for freelancers: 26 gift ideas the entrepreneur in your life will love
I've been looking for a small but powerful clip-on ring light for my phone for a while now. Most, I find, are terribly underpowered and fail to produce noticeable results. LITTIL's Selfie Mini is the exception to that norm. This little clip-on light features three levels of brightness and is small enough to fit in your pocket. On its brightest setting, it's able to create professional lighting for your selfies and reels. It fits most smartphones – even those with thick cases. It even fits over my laptop and iMac for those times when I'm on the go (or too lazy to turn on my full-sized lights). But I do recommend leaving it plugged in if you're going to be using it during lengthy Zoom calls.
I am in love with Tech Candy products, so you'll be seeing their products mentioned multiple times throughout this article. Tech Candy is a brand that caters specifically to women and offers a variety of unique and beautiful tech accessories. And this Tech Candy Bad Guy Blocker is their number one selling product on Amazon. It's a simple product that easily attaches to almost any computer, iPad, laptop or electronic device. Once attached, a simple swipe of the finger is all it takes to block peeping hackers. This one also makes a great stocking stuffer.
I bought two of these for myself, and one for each female in my family. Long gone are the days of staring at ugly, bulky surge protectors and their tangled trail of cables. This cute little surge protector comes with two outlet plugs and two USB plugs. And here's the best part – the cord rolls up into the underside of the protector. This little feature not only keeps your desk looking cleaner but also makes the protector more packable for business trips.
Candier by Ryan Porter is a female-owned small business that offers self-empowerment gifts for women with boss lady vibes. Their "Girl Power" candle line features 100% natural soy wax and essential oils with 60+ hour burn time.
Their stackable stretch bracelets feature fun phrases like "IDGAF", "Strong" and "Coffee". They even come with cute giftable cards with space to write the name of the gift recipient. True story – I was told I was "too bossy" at my last salaried job. So I quit and became the boss. Needless to say, I wear my "Bossy" bracelet with pride. Candier gifts are available on ShopRyanPorter.com and Amazon.
This coffee cup is my latest obsession. I received one in my FabFitFun box a few months ago and now I rarely leave home without it. If you're wondering when/where you might need a collapsible cup think travel, airports, movie theaters, camping and lunch boxes. It keeps your beverages hot and cold, it's dishwasher safe and comes in just about every color imaginable. Once you own one of these Stojos, you'll wonder how you ever lived a life before owning a collapsible cup.
These handy little coffee cups are available in three different sizes – 12oz ($14.95), 16oz (19.95), and 24oz ($24.95) and each collapses to a height of about 2-3″ when not in use (depending on the size). They are available on Amazon.
PS: Stojo also makes collapsible bowls and sandwich boxes, too – ideal for apartments with limited storage space and/or travel (pictured above).
I personally own this watch band. And out of every band I've tried, at every price point imaginable this is my favorite by far. It comes in three colors, is fully adjustable, fits any wrist, looks like a bracelet and it's breathable! I have extremely sensitive skin and spend most of the year in a hot climate. This is basically the only band that doesn't cause my wrist to develop a heat rash.
After forgetting my iPhone charger one too many times, I finally invested in one of these little tassel USB keychains. I keep it hooked to my carry-on where I cannot tell you how many times it's come in handy. It's compatible with most iPhones and Apple devices and it just looks stinking adorable. This is another great stocking stuffer item. It's also a great gift because you can really never have enough chargers. I wouldn't mind having one of these tassels on every bag I own.
I'm sure whoever said vacuums didn't make a great gift has never seen this cute little thing. This nifty little wireless battery-powered vacuum is only 3" tall and 3" wide, is relatively quiet, maintains a surprisingly decent suction and comes in a variety of cute colors. And if you're feeling dubious about those suction claims, you don't have to take my word for it, just check out any one of its over 7,000 5-star reviews on Amazon.
This is my second favorite travel charger. I used to get so tired of trying to take multiple chargers on one trip to accommodate multiple devices. This bad boy can power up virtually any mobile device or smartphone in your arsenal. It has four separate heads including two lightning cables (for Apple products), a USB C (for Androids) and a Micro USB. This particular set comes in a pack of two (at less than $6 each) and features an extra-long braided nylon cord measuring in at 4-feet.
I receive compliments on my Bandolier almost everywhere I go. Since purchasing my first Bandolier, I use and drop my phone less because it's always safely strapped across my body. It's also great to wear while doing chores around the house or traveling through a busy airport. I tend to prefer Bandoliers with pockets to keep my driver's license and favorite credit card handy.
This is a great gift for women who either travel frequently or work from home. These Beats Solo3 Wireless On-Ear Headphones are the number one sellers in the On-Ear Headphone category on Amazon, work with iOS and Android devices, charge in just 5 minutes and can provide up to 40 hours of battery life.
This is currently ranked as Amazon's number one, top-selling briefcase with over 2,500 5-star reviews. As a woman, I cannot tell you how hard it is to find a cute tote that can accommodate a 15.6" laptop. But ECOSUSI is different. They carry an entire line made with the true female professional in mind. This bag features a magnetic buckle, several inside pockets and compartments and an adjustable shoulder strap.
And if you love ECOSUSI products as much as I do, you might also want to check out the shoulder-strap version of the aforementioned tote. This particular style is a bit cuter and more functional due to the long crossbody-style shoulder strap. And it comes in multiple sizes – some of which accommodate laptops up to 15.6″.
Read Also: Honest Ecosusi review: How to get 15% off your first bag
Available in both paperback and on Kindle, this book features 66 letters of advice from women entrepreneurs who have made $1 billion in revenue. Think of it like "Chicken Soup for the Female Entrepreneur's Soul".
Available in hardback, paperback and on Kindle, this book features inspiration and advice from over 100 makers, artists and entrepreneurs with over 1,000 glowing 5-star reviews on Amazon.
The "Man in the Arena/Daring Greatly" quote from the famous Teddy Roosevelt speech has always been one of my favorite passages. But in this unique version, it's not about the MAN in the arena, it's about the WOMAN. Do note, the pictured frame and matte are sold separately.
I cannot tell you how many times this little messy hair bun scrunchie has saved me on a bad hair day or on a last-minute Zoom call. It's insanely easy to use and can turn any regular ponytail into a beautiful curly updo in seconds. And when I say it's easy – I mean it's EASY. I'm the kind of person who can never seem to get a hair product to work as promised. But even I was able to master this product.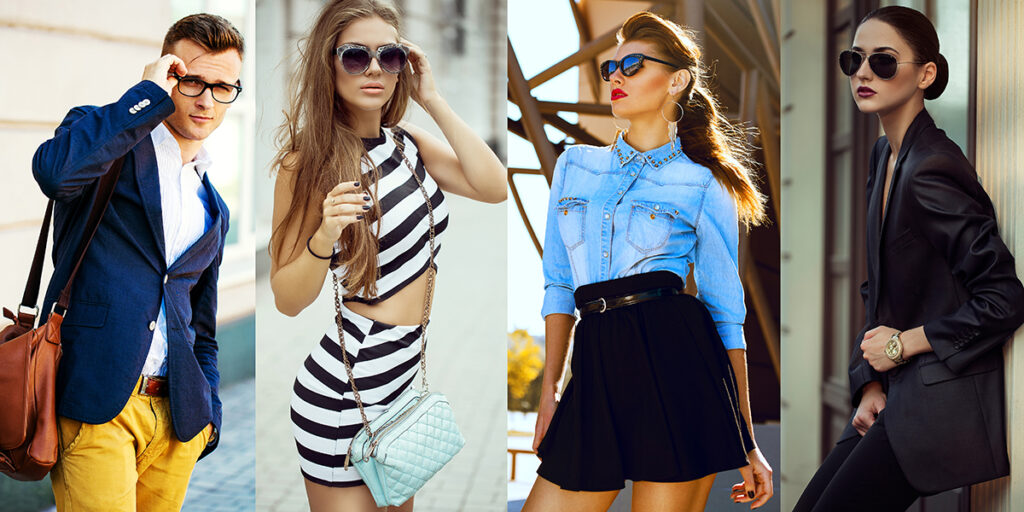 For as little as $20, you can give the gift that keeps on giving with Stitch Fix.
I've been a Stitch Fix subscriber for nearly a year now. Subscribing to Stich Fix is like gaining access to your own personal stylist, who ships curated clothing and accessories straight to your door.
With Stitch Fix, you can request as many or as few shipments each year as you prefer. Every shipment contains an assortment of items. And every item is hand-selected by a stylist to match your sizes, preferences and budget.
Shoppable items include tops, bottoms, jeans, dresses, jewelry, shoes and bags. You only pay for items you keep. And you receive the price of shipping back as a credit if you make a purchase.
You can also refer your friends to earn free credits which can be used towards future purchases. In fact, by using my referral link, you'll receive a $25 credit for your first styling.
Pro-Tip: The best way to gift Stitch Fix is via a gift card.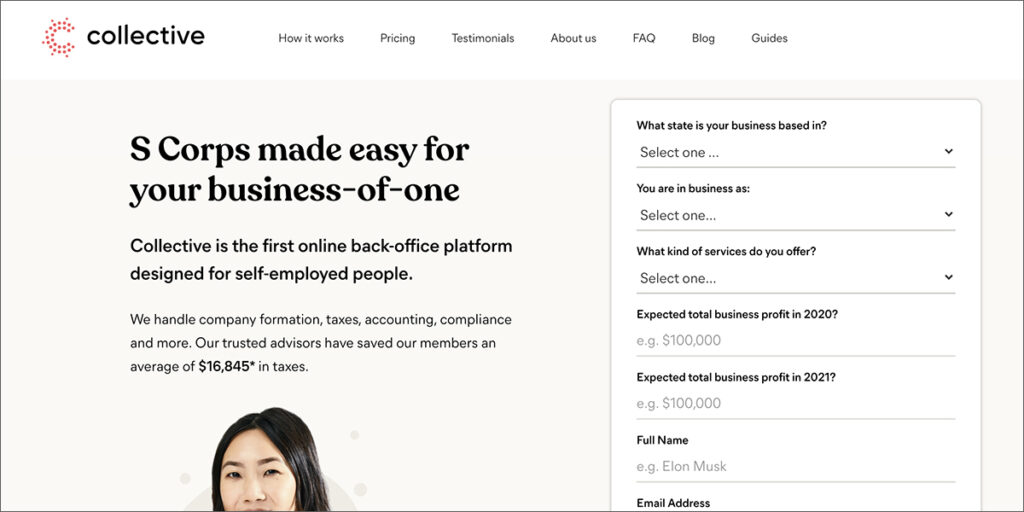 Alright, I'll admit, it's unlikely that you're going to purchase this one for someone else as a gift. This one is really if you're shopping for yourself. But this subscription service is ideal for freelancers and solo-entrepreneurs that hate doing their own taxes and bookkeeping and have been looking for a mind-blowing "set it and forget it" solution. I've blogged about this service and reviewed them extensively if you want to read more about them here. And if you want to take them for a test drive, be sure to use coupon code MORGAN or click here to get your first month free.
And as of December 2022, Collective is now available in all 50 states.
Read Also: Collective review: An honest review of the S Corp, back-office tax platform
Do you already own any of these items? Let me know what you think in the comments below! And don't forget to connect with me on social media.