I've been a graphic designer for most of my adult life – specializing in print, web, and digital media. And over the course of that career, every now and then, my clients would bring up the topic of SEO.
SEO, for the uninitiated, stands for Search Engine Optimization.
For years, I was convinced, that SEO meant scattering a handful of target keywords around and hoping for the best. My suspicions were confirmed – or so I thought – when I asked a professional web developer for her thoughts on SEO strategy.
She chuckled a bit and assured me that SEO was nothing more than a few strategically placed keywords. And the only way to rank on the first page of Google, according to her, was to invest in Google Ads.
What a scam, I thought to myself. Visibility is all about who's willing to pay the most money – how unfair!
But she couldn't have been more wrong
Fast forward a decade or so and now, I swear by SEO blog content like it's a religion.
Today I own and operate three blogs that generate millions of visitors and clicks every year all through organic traffic with hundreds of organic placements on the first page of Google search.
Read Also: Is it worth it to start a blog? How we made $250k in 2 years
How did I figure out how organic SEO really worked?
It all started the day I consulted a real subject matter expert on the topic: A professional blogger.
And in this article, I will share my findings with you.
So, without further ado, let's talk about how blogging helps SEO.
1. Blogging can improve your site's domain authority
It turns out that search engines aren't just randomly picking web pages to display on the first page of their search results for a given query.
While there are dozens of things that go into mastering the art of SERPs (search engine results pages), the Google algorithm is largely taking three important ranking factors into account:
And if you're thinking those three things sound subjective – guess again.
Credibility and authority
Authority and credibility are determined by something called Domain Authority (DA). Domain Authority is a search engine ranking score between 1-100. And every site has a Domain Authority score.
A Domain Authority score between …
0-30 is considered weak
30-50 is considered good
50-60 is considered great
60-100 is considered excellent
The better the score, the higher the rank potential.
The main criteria for calculating DA are based on how many sites link to yours, and the quality of their DAs.
In the SEO world, these referring links are often called Backlinks or external links.
Basically, if a ton of other highly credible sites think your site is trustworthy, Google will think you're trustworthy too.
Internal linking – or linking webpages to one another within your own site – and on-page SEO can also help give your site rank a boost.
Organic link building can take months, if not years, to move the needle on a site's DA score.
For instance, at the time of this writing, my newest blog, HeyOrlando.com has 829 Backlinks with a DA score of 29.
My other site, TheSmokies.com is almost three years old, with over 3,700 backlinks and a DA score of 41.
USAToday.com has over 301,900,000 backlinks and a DA of 97.
Editor's Note: Numbers are based on SEMRush data from August 2023.
An excellent user experience
Search engines also like sites that deliver a good user experience.
Google, for instance, encourages website publishers to use their proprietary PageSpeed Insights tool to identify technical pain points. The tool analyzes metrics like:
Cumulative Layout Shift
Unminified JavaScript and CSS
Uncompressed images
Text compression
Server speed response time
And maintaining solid scores across the board is easier said than done. We are constantly having to tweak and refine our sites to stay in the green.
Pro-Tip: Sometimes, scores can often be dramatically improved just by using a fast web host like BigScoots, and a lightweight WordPress theme like GeneratePress.
Comprehensive coverage of a given topic
And finally, search engines want to see comprehensive coverage for a given search query or topic.
Search engines are looking for long-form, keyword-rich, high-quality content.
A web page with only a couple of paragraphs will rarely outrank a page with 1000-5000 words on the same topic.
This brings us to our next subject …
2. Search engines like new content and consistent updates
You should blog as often as possible. The more articles you write for your blog, the better off you'll be.
Especially if your website is consistently hitting those previously mentioned benchmarks with long-form keyword-rich content.
We usually publish a new blog post at least 3-4 times per site per week. We also strive to update 3-4 old articles per site each week. But when we are in ramp-up mode we've been known to publish as many as 10.
It all comes down to how fast you want to grow.
I know plenty of bloggers who only write 1-2 articles per month and still managed to grow a decent audience, it just took them a little longer to get there.
Whatever publishing schedule you land on, strive to be somewhat consistent with a steady stream of fresh content.
3. Long-form content is king
The optimum length of a blog post is largely determined by the competitiveness of the target keyphrase.
For instance, if every site that ranks on the first page of Google for the key phrase "are apples healthy" is 2000 words long, you would ideally want to aim for at least 2,000 words or more.
You may be able to get away with shorter articles for less competitive keyphrases with long-tail keywords, however, as a general rule of thumb, I would personally suggest always aiming for at least 1,000 words or more.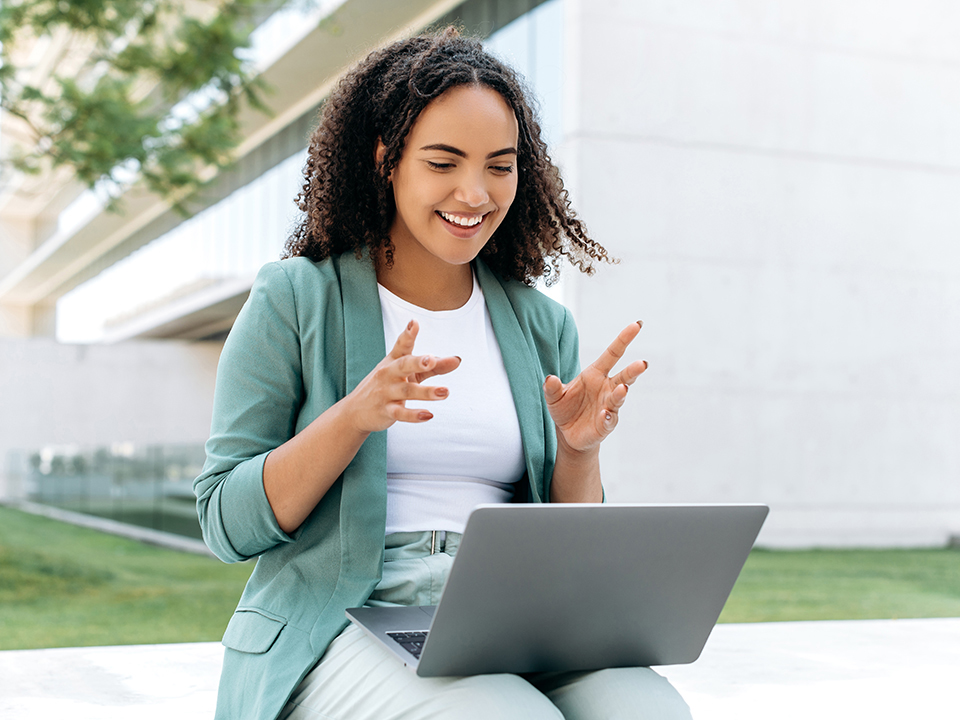 4. SEO can be self-taught
Yes, SEO can be self-taught.
In fact, I'm completely self-taught. I just listened to podcasts on the subject and learned by doing.
At the end of the day, it's all about understanding keyword research, what makes a good blog post, and how to write an irresistible blog post title (which helps with your click-through rate).
If you're just starting out, I would highly suggest looking into getting either a RankIQ subscription ($49/mo) or a SEMRush subscription ($119/mo). Both of these services offer SEO toolkits that offer a variety of resources that make learning SEO easy and dare I say if you're a nerd like me, kinda fun.
SEMRush Guru subscribers even gain access to a content optimization SEO plugin (for WordPress users).
Read Also: SEMRush review: A 6-figure blogger's opinion, with alternatives
We started out with SEMRush even though it was a bit more expensive because we needed quite a bit of hand-holding in the early days. We found SEMRush to be more robust than its competitors. But RankIQ is a great alternative if SEMRush is a bit too rich for your blood.
Read Also: Honest RankIQ review: Is it worth it? How to get it for $49
5. It requires months of consistent effort to see real progress
No matter the industry, anyone can benefit from adding a blog to their site.
But do be aware – even with consistent posting, it could take months to see your content ranking on Google.
On average, with our rigorous posting schedule (with 3-4 new articles each week as mentioned above) we can grow a site with 0 monthly visitors to 5,000 in about 6 months. And after we reach the 5,000 mark, we typically start to see exponential growth from that point on.
Creating consistent, keyword-rich, long-form content will, over time, improve your Domain Authority score and help your site outrank the competition on Google and other search engines.
And blogging about topics related to your business's niche is a great way to connect with your target audience.
Plus, business owners can, and should, use those same SEO-friendly articles as landing pages and lead magnets.
Selling perfume? Great, write an article about the best perfumes to wear on a date, and in the article, casually mention your own brand and why it's so great.
Selling real estate? Create an article about the five best neighborhoods in your city and encourage readers to contact your agency if they're currently shopping for a home.
Add a newsletter pop-up to your site and collect e-mail addresses that you can use for special campaigns throughout the year.
Truly, the benefits of blogging are endless.
Are you currently learning about blog SEO? If so, let me know in the comments below. And don't forget to connect with me on social media.