I tend to spend a lot of time on this blog offering business advice. But I rarely spend time talking about my own personal day-to-day routine.
How entrepreneurs spend their day seems to be a topic of curiosity and fascination for many.
At least, that is, according to Google trends.
While I can't speak for all entrepreneurs, to satisfy ye curious Googlers, I can at least give you a glimpse into my day-to-day routine.
Before we begin, I want to note that my "typical day" is an ever-evolving thing. I am always pivoting. And I'm always coming up with new ways to make my life less stressful and improve my bottom line.
That's really one of the things I love most about entrepreneurship – it's never boring!
And my "normal" day-to-day looks nothing like my "normal" from five years ago. Or even two years ago, for that matter.
What is an "entrepreneur"?
Let's start with the basics, what makes one an entrepreneur?
By definition, an entrepreneur is someone who operates a business and generally takes on a considerable amount of risk and responsibility in doing so.
I don't always like to call myself an entrepreneur. This is largely due to the fact that the word is often misused and overused on social media.
But as someone who owns and operates three LLCs (a graphic design agency, a small commercial real estate company and a blog), that is, by definition, exactly what I am.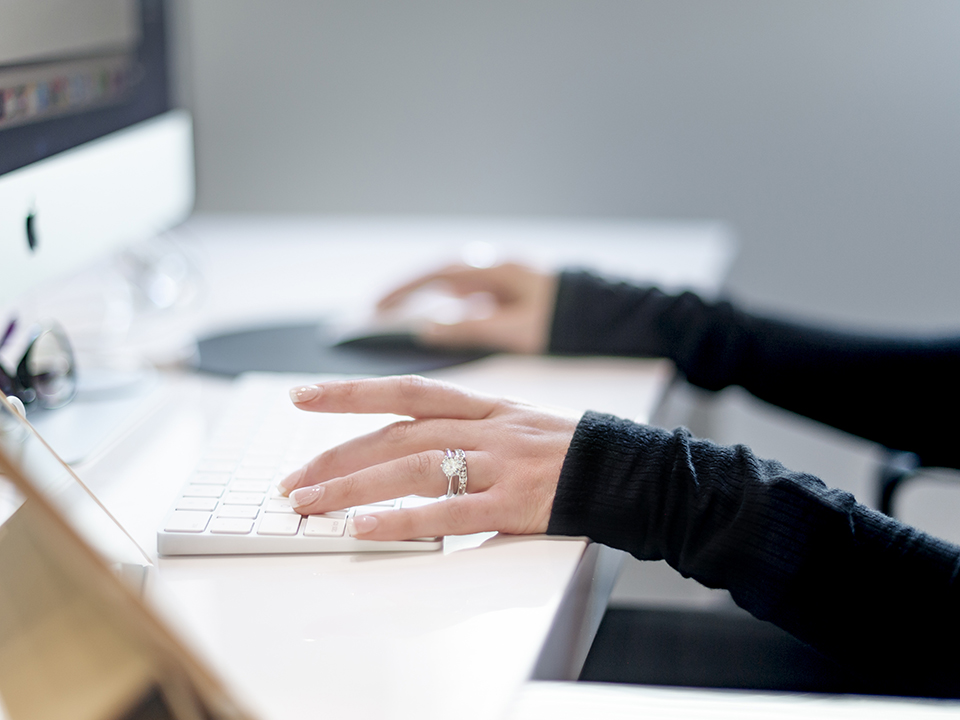 How do entrepreneurs make money?
Entrepreneurs make money in a variety of ways. And gross earnings vary wildly from one entrepreneur to another depending on the size of the business(es) and the types of products and services they offer.
Some entrepreneurs barely make any money at all. Others make thousands. Some are fortunate enough to make millions or even billions.
Three of the most common ways entrepreneurs make money include offering services or products for sale to consumers (B2C), offering services or products for sale to other businesses (B2B) and creating content for ads, subscriptions or lead generation.  
As I mentioned earlier, I own three small businesses.
My now-biggest source of revenue are my blogs. The largest of which – TheSmokies.com – I own and operate in partnership with my husband and sister. My second biggest blog – MorganOverholt.com is sole-owned by yours truly. And we are launching a third blog this year – HeyOrlando.com.
Read Also: Is it worth it to start a blog? How we made $100k in less than 2 years
My second biggest source of income is the freelance and graphic design business, of which I am the sole owner. The design business used to be my primary source of income before I made the conscious decision to pivot to a more passive income model in 2020.
My smallest source of income is my 800-sq ft commercial real estate property, which I now rent out.
And while these numbers may vary dramatically from year-to-year or even day-to-day, my monthly revenue stream normally looks something like this:*
*Editor's note: The following figures were taken from my December 2021 earnings report. They represent gross income from all three companies. All have been rounded to the nearest hundred.
Real Estate: $2,600
Freelance/Design Agency: $14,300
Blogs: $37,500
That's a total of about $55,000 in gross revenue per month. Which will likely equate to roughly $650,000 by the end of the year (in 2022).
And all of that equates to anywhere from $130,000-$200,000 in personal income depending on how much I decide to pay myself, and how much I decide to invest or put back into the businesses.
What do entrepreneurs do all day?
Every entrepreneur's day-to-day routine looks different from the next. Some are early birds, some are night owls, some work from home and some maintain a strict corporate-like schedule.
In the early days of launching my businesses, I used to hustle 10-12 hours a day, 6 days a week.
Today, I've strategically reduced my workload to improve both my mental and physical health.
I also used to walk to an office every day. But in late 2021 I transitioned into working from home (and am happy I did – I LOVE it).
Now, a typical day for me looks something like this:
9:00 am: Wake up
10:00 am: Check email, trello and slack 
10:30 am: Update the project management queue
11:00 am: Go to the gym
11:30 am: Shower
12:00 pm: Meetings & Zoom calls (if applicable)
1:00 pm: Lunch
2:00 pm-6:00 pm: Work on the blogs/design projects
6:30 pm: Check e-mail one last time
7:00 pm: Dinner
Midnight: Get ready for bed
Read Also: Best tools for freelancers 2022: 14 essential resources for your business
In full disclosure, I sometimes return to work after dinner if I am feeling inspired. But I try not to make a habit out of spending my entire day in front of the computer. Instead, I try to use this time to catch up on chores or relax with my husband.
I should also note that going to the gym is a new habit that I've been trying to adopt since I began working from home. I don't enjoy the gym but I feel like it's a necessity for someone who otherwise barely leaves the apartment.
And no, I don't eat breakfast.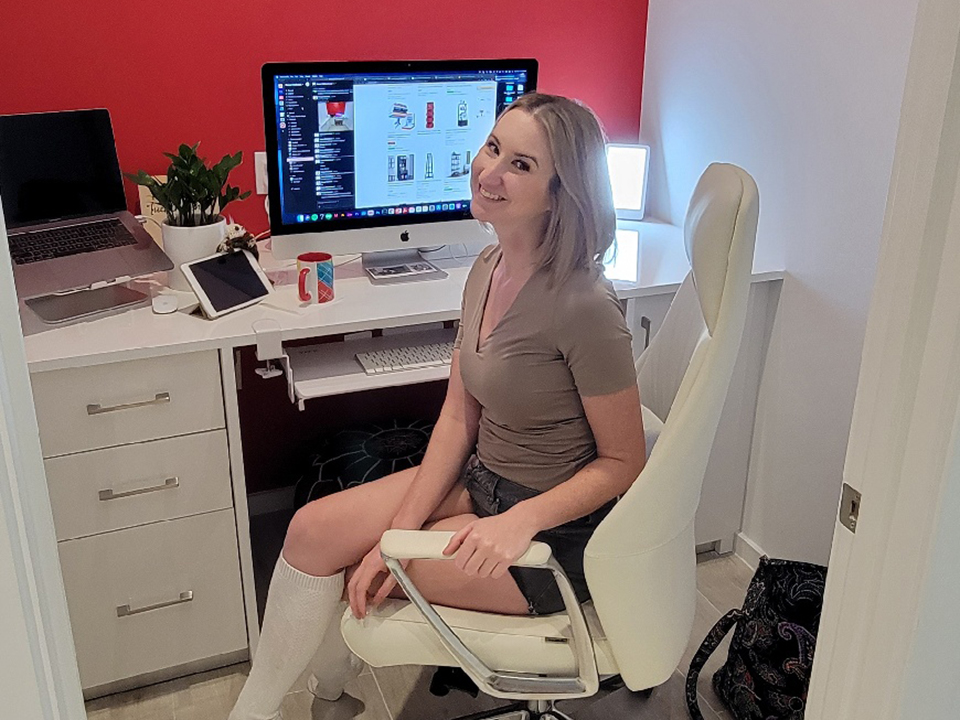 What do entrepreneurs wear?
What an entrepreneur wears during the day is going to depend on the type of work they are required to do, who they have to see and where they have to be.
Because I mostly work from home and am only seen from the waist up on Zoom calls during the day, I tend to take the professional yet comfortable route.
I normally wear jeans, shorts or leggings with a form-fitting top that pairs nicely with a blazer should I need to throw one on for a meeting.
I do my hair and makeup every day and do not allow myself to wear sweatpants. Feeling slouchy just doesn't put me in a productive mindset. 
Can entrepreneurship be learned?
I'd like to end this blog by answering another frequently asked question that often pops up in my research: Can entrepreneurship be learned?
I'm here to emphatically state that yes, entrepreneurship can be learned.
I didn't set out in this world to be a business owner.
While I've always had big dreams, I used to think I'd find success working for someone else.
But after rage quitting my job in 2017, I knew that true success would only be achievable if I made it happen for myself.
Fortunately, my husband comes from a family of entrepreneurs. It is with his help and encouragement that I eventually made the leap.
I don't consider myself to be a person of above-average intelligence or skill, I just figure things out as I go.
I read books, I listen to podcasts, I constantly hone my skill set and I'm always looking for ways to increase my bottom line.
And trust me, if I can figure out a way to become an entrepreneur, anyone can.
Did you find any of this information helpful? Are you thinking about becoming an entrepreneur? Let me know in the comments below. And don't forget to connect with me on social media.