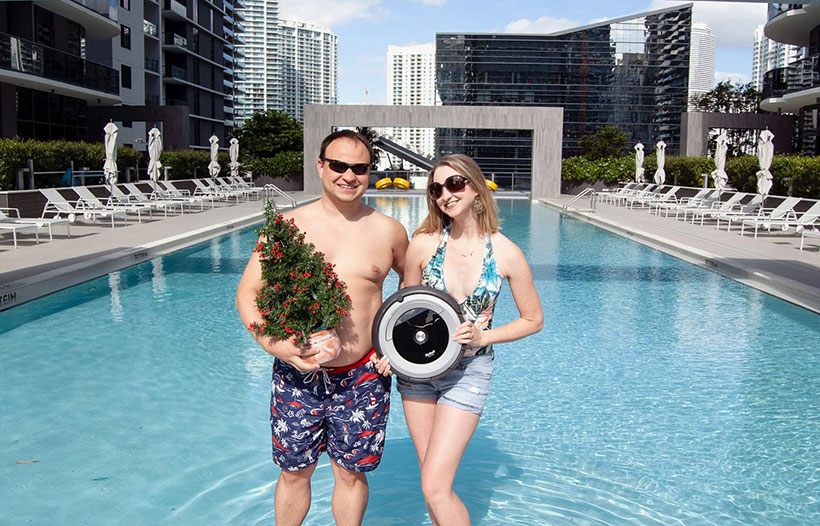 eBiz Facts Interview: How I quit 9-to-5, built a graphic design business, and 2.5xed my income
By: Morgan Overholt
Partial Repost from eBiz Facts 
Q: Who are you and how do you make money online?
My name is Morgan Overholt, I am 34 years old, and I quit my "regular job" in 2017 to become a full-time graphic design freelancer and owner of Morgan Media LLC – a small graphic design agency based out of Miami, Florida.
We gross nearly $300,000 annually, and I personally take home about $16,000/month (which is equivalent to about a $200,000 salary). I employ one full-time contractor, my right hand (wo)man Alaina O'Neal, and three part-timers.
Q: What does a typical workday look like for you?
Owning my own successful business is truly one of the greatest honors of my life.
I make my own rules, set my own hours, and essentially, set my own pay – it's changed my life in unimaginable ways.
Three years ago, I was living in Knoxville, Tennessee (my hometown), making about $75,000/year and driving into work every day like a "normal person".
When I quit my job, I not only more than doubled my income but also opened up my life to endless possibilities.
My husband (who is also independently employed) and I moved to Miami, rented an apartment in a gorgeous high-rise and sold our cars (don't need a car if there is no daily commute and you live downtown).
I roll out of bed most mornings around 8am, walk four blocks to my office (which I was able to purchase with money earned from the business), and start my work-day around 10am.
Most days I work until about 7 pm, but I do pull the occasional late night here and there.
I work about 40 hours a week for Morgan Media LLC, but I am admittedly the consummate entrepreneur.
I spend most nights and weekends either blogging on my own site or working on my latest side-project, TheSmokies.com (a travel website).
I am driven by a need to constantly create and find new ways to grow my business and diversify my income.
I'm currently on track to retire in my 40s…