As someone who started her YouTube journey earlier this year, I've been eager to learn as much as I can about the platform.
I've been reading The YouTube Formula and consulting with other, larger YouTubers in my niche.
I feel somewhat lucky in that, coming from the world of blogging and SEO, the YouTube platform doesn't feel entirely foreign to me.
However, my mistakes have been plentiful along the way. And I'm still tweaking as I go.
And that's OK. We never learn and grow if we don't stumble and fall every once in a while.
But because I am a big believer in sharing knowledge and passing it on, today I want to talk about one of the most interesting YouTube metrics – impressions – and why they are important.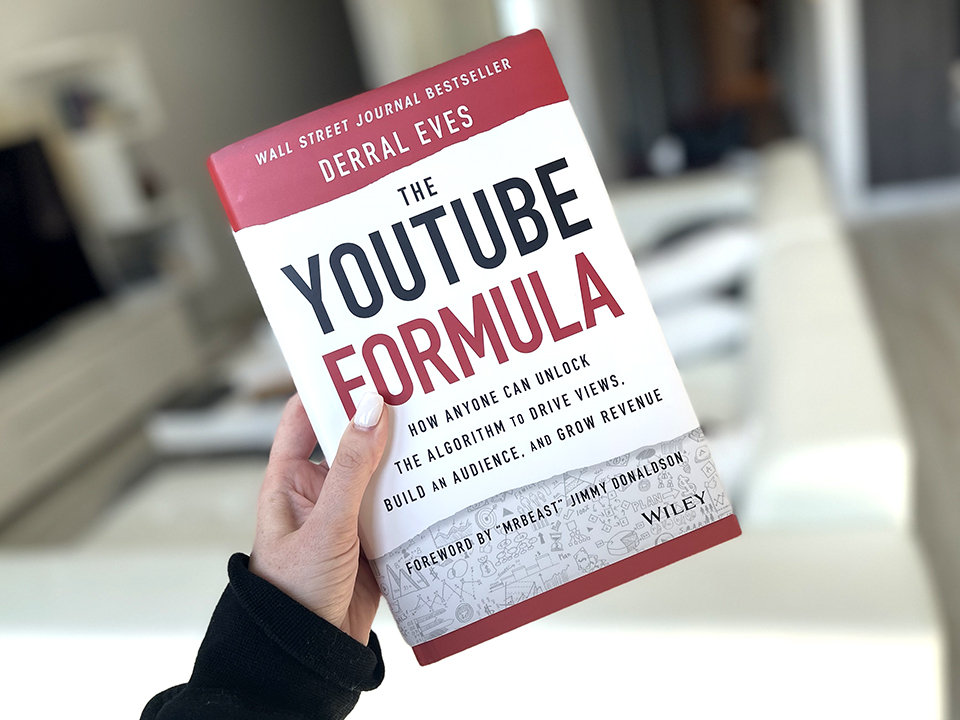 What does 'impressions' mean on YouTube?
YouTube impressions are the number of times your video thumbnails are shown to unique viewers. These thumbnail impressions can appear in a variety of locations on YouTube.
Most commonly, on a desktop computer or tablet, they appear as suggestions on the YouTube homepage, or on the right-hand side of the screen while you're watching another video.
On a mobile device, they appear directly in-feed, in YouTube search results, and below the current video.
Channel creators can find their own impressions data using YouTube Creator Studio under an individual video's Reach tab.
Are impressions the same as views on YouTube?
No, YouTube impressions are not the same as views. A YouTube view happens when a user clicks on a video thumbnail and watches that video for at least 30 seconds.
This is why the impressions metric is generally significantly higher than the views metric on YouTube. With the sole exception being external traffic sources – like search engines such as Google Search – and external websites that naturally pump up your YouTube views without the need for impressions.
Read Also: How many views should a new YouTuber get?
Are impressions on YouTube good?
Yes, impressions are a very good thing on YouTube. A high video impression rate means that YouTube is frequently recommending your video content, or at least your thumbnail images, to YouTube users – a.k.a your potential viewers.
What is a good impressions click-through rate?
A click-through rate – or CTR – is the ratio of how many times your video thumbnail impression resulted in an actual click.
It's calculated using the formula below:
# of clicks / # of impressions x 100 = CTR
In short, high click-through rates tell YouTube that a number of people are loving your content. This means the platform is more likely to keep serving up those valuable impressions and recommending your YouTube videos to others.
Low click-through rates negatively impact YouTube's algorithm and could cause YouTube to stop recommending your content altogether.
This is why having a great thumbnail is of crucial importance. You need those impressions to convert to clicks and views if you want YouTube to actively help your channel grow.
In The YouTube Formula book I recommended earlier, author and YouTuber Derral Eves says that Mr. Beast – the highest-earning YouTuber of all time – spends days and sometimes even weeks experimenting and user-testing various custom thumbnails before posting a new video to his channel. He also says that Mr. Beast has been known to swap out thumbnails if he feels that they could perform better after the initial upload.
So don't be afraid to experiment, research, and reiterate until you get it right.
But what is a good CTR?
According to Google Support, half of all the channels on YouTube have a 2-10% CTR.
However, something tells me elite content creators like the Mr. Beasts and Mark Robers of the world could be seeing CTRs as high as 20%.
What I'm saying is there isn't a lot of variables. Get 20% ctr on all your videos with 10 minute avg view duration, and you will blow up.

— MrBeast (@MrBeast) November 16, 2018
My current CTR, according to YouTube analytics at the time of this writing, is hovering around 5%. But I know I can improve that metric. So I've made it a personal challenge to compete with myself.
To find your channel's CTR, log in to YouTube Studio and click on YouTube Channel Analytics.
How do you get impressions on YouTube?
Every time you post new content on YouTube, the platform will begin serving impressions to potential viewers. However, the number of impressions will vary drastically based on the previously mentioned CTR.
As a general rule of thumb, the higher the CTR – and the wider the target audience your content tends to attract – the more impressions you will receive.
Narrow audiences, and bad CTRs, will result in fewer impressions.
Looking for some ways to improve those CTRs? Try the following tips and tricks:
Identify and target a broad audience
Create irresistible, eye-catching thumbnails
Using keywords in your titles
Produce quality content that keeps viewers engaged the subscribers rolling in
Are you a new or established YouTuber? Share your thoughts in the comments below and don't forget to connect with me on social media.