Whether preparing for an in-person or remote interview, figuring out what to wear can feel like quite the dilemma.
After all, first impressions are everything for a business professional.
However, dress codes can vary widely depending on company culture. And professional attire guidelines may vary depending on the type of job.
But there are certain things that should (almost) always be avoided in any workplace, in (nearly) any environment.
With that in mind, I hope this handy guide on what not to wear may at least help steer you in the right direction.
Read Also: 23 clever tips: How to calm nerves before an interview
1. Revealing clothing
This one goes for both men and women – for both in-person and remote interviews.
Unless you're applying for a job where you want your "assets" on display, you'll want to avoid low-cut tops, revealing necklines, ultra-tight clothing and short skirts.
Instead, consider dress pants (or a pencil skirt) paired with a button-down shirt, blouse or polo. You may even want to consider adding a blazer if you feel so inclined.
And make sure, if at all possible, that the interview outfit you land on is in line with company dress code.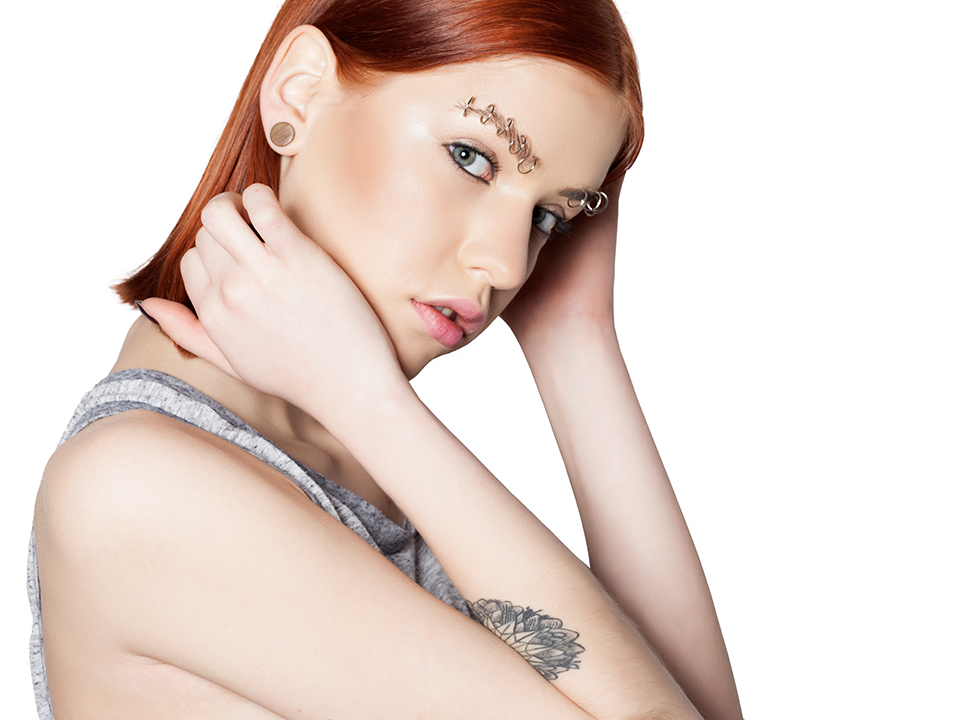 2. Facial piercings & tattoos
This one also goes for both in-person interviews as well as remote interviews.
There's nothing wrong with individual expression, but you may want to consider minimizing piercings and tattoos if they have the potential to be a distraction during the interview. This is especially true for tattoos that could be deemed provocative in nature.
Utilize long sleeves or a jacket to cover up your some of your beloved body art. If clothing doesn't do the trick, consider using a bit of makeup, like foundation, for the hard-to-hide spots.
3. Heavy fragrances & makeup
Obviously, this one goes more for in-person interviews than remote ones – unless your interviewer has smell-a-vision. And honestly, it's almost impossible to wear "too much makeup" on a Zoom call. Computer screens are notorious for making people look "washed out".
But for everyone else, you will want to make sure you're makeup and your smell isn't doing more of the "talking" than you are.
You may be "nose-blind" to your own perfume or cologne but others may be sensitive to it.
Keep it light and natural or go without.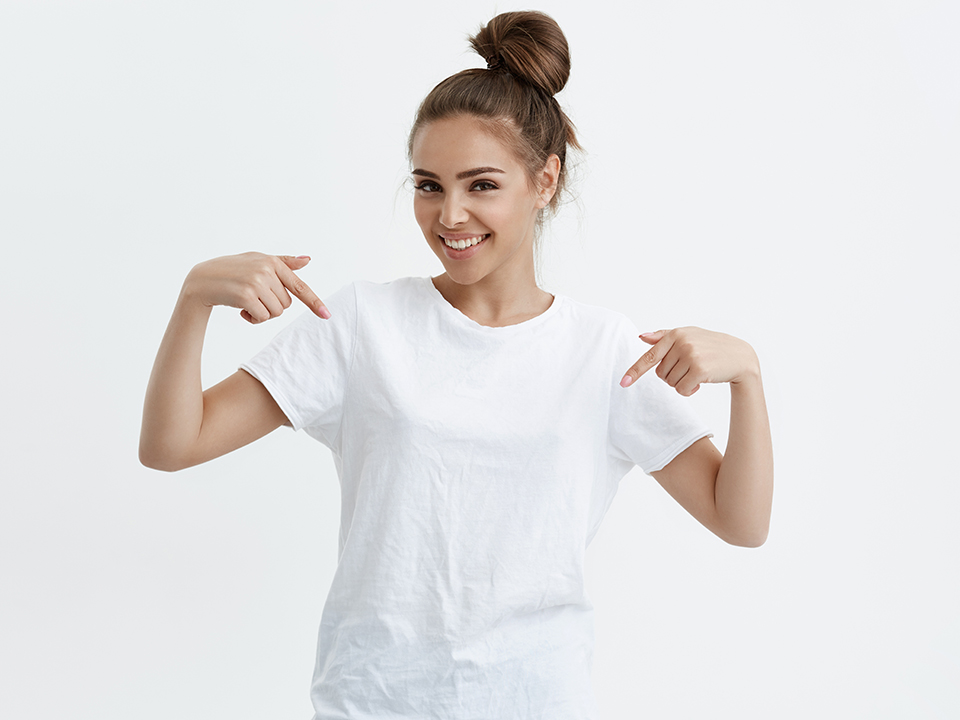 4. T-shirts
Also, try to avoid casual clothes like simple t-shirts as much as possible. Collared shirts like polos and button-downs are almost always preferred for interviews – even in business casual environments.
If you don't have a polo or a button-down shirt, try throwing a blazer over your t-shirt or tank to elevate the look a bit.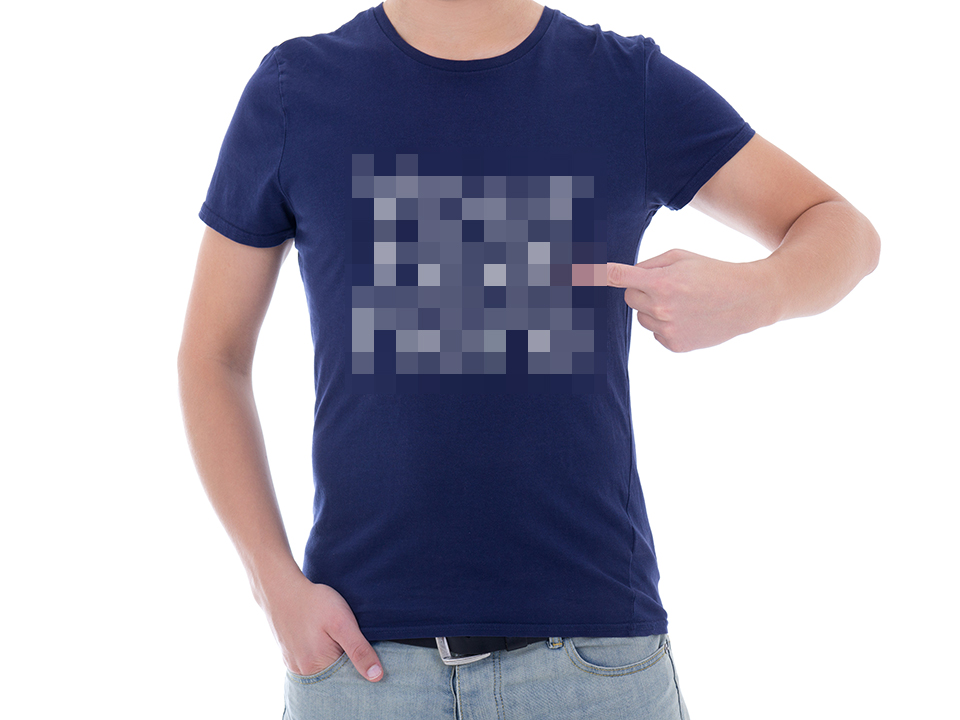 5. Divisive messaging
And for the love of all that's holy – don't wear any political tees or gear with divisive messaging and/or foul language.
6. Sweats & hoodies
This tip is in line with the last. While I realize hoodies enjoyed a minor remote-work insurgence in 2020 – I'm looking at you Trevor Noah – sweats are just a bit too casual for most job interviews.
7. Jeans
Jeans, I believe are still passable for remote interviews via video conference as there is a low potential for the interviewer ever seeing your bottom half (more on this later).
But for in-person interviews, even in business casual environments, you should probably opt for dress pants, khakis or a knee-length skirt.
8. Flip flops, sneakers & bare feet
For in-person interviews, men should always opt for a closed-toe dress shoe, boot or loafer rather than sandals and sneakers.
Women, on the other hand, can get away with open-toed shoes as long as they opt for more of a dressy style – like high heels. Otherwise, they should stick to closed-toe flats or boots.
And for all of you remote interviewers out there that are reading this right now and thinking "this doesn't apply to me at all" – you're half right.
While it's unlikely that an interviewer will ever see your bottom half over a video conference … things happen.
You might have to get up for a moment to close the door or retrieve something from the other side of the room. You might even drop your computer or laptop.
And while no one would judge you for having a less than formal pair of shoes on – or even socks for that matter – you should at least aim for some type of foot covering rather than going completely bare. Just in case.
Speaking of which …
9. Bare bottoms
Last but not least, please wear pants.
Obviously, this is a given for in-person applicants – or at least I hope it's a given.
But this hot tip is mostly for the remote interviewees.
We've all seen them – the many viral videos of Zoom calls gone wrong where someone stands up a bit too quickly or doesn't realize the camera is still on.
Again, I get it.
It feels silly to dress from head to toe when you're only going to supposedly be seen from the waist up.
But accidents happen. And I contest, that it's better to be safe than sorry.
I spend the better part of my days working from home and attending virtual meetings. And you can bet, that on a given day, while I'm rarely "dressed up" from head to toe, I'm always, at the very least, properly covered.
Do you have a big interview coming up? Are you struggling with selecting the right interview attire? Let me know in the comments below. And don't forget to connect with me on social media.