Have you ever wondered how content creators make their YouTube shorts so cool? I'm talking about the high-quality images, perfectly timed transitions, great music, interesting filters and perfect cuts.
I sure did.
As a once aspiring content creator, I was stuck trying to use YouTube's standard editor or free video editing apps to create those captivating clips – to no avail.
That's when I discovered online content editors specifically designed for short-form videos like YouTube Shorts, Instagram Reels and TikTok.
And in this post, I review the best apps, tools, and platforms for editing short-form social media videos with a focus on YouTube Shorts.
But first, let's get some of the basics out of the way.
What is a YouTube Short?
YouTube Shorts are short-form video clips designed to be easily recorded from a smart device.
A Short is an up-to-60-second vertical video that can capture viewers' attention and (hopefully) funnel them to your long-form YouTube video content. The standard YouTube Shorts Creator lets you crop, combine and edit multi-angle segments as needed.
Why Create YouTube Shorts
Creating Shorts is a great way to direct traffic to your main channel, spark engagement, and develop proofs-of-concept for longer-form content.
With Shorts, you can cover time-sensitive topics quickly, and most importantly, film and upload from anywhere.
Now, without any further delay – here are my choices for the Top YouTube Short video editors.
For those that want a straightforward, but powerful video editing tool, Movavi's mobile free movie maker app is an excellent choice. Their easy-to-use interface and rich features make it the best video editing app out there. 
Pros & Features I Love
Navigation. Since Movavi focuses primarily on video editing, I feel like they have the navigation down. The workflow is much simpler to manage than many of its competitors. You're able to quickly get right to creating your project, select your clips, and chose the aspect ratio and content format later (IG Feed, TikTok or YouTube).
Best-in-Class Tutorial. The first time you open the app, you're guided exactly where you want to go with step-by-step instructions. This makes a great experience for beginners and new content creators.
Simple Pricing. Movavi has a smaller range of features than its competitors. They don't try to do everything and because of this, their pricing is much more straightforward. No upsells, filter packs or add-ons.
Cons & What I Didn't Love
Strange Trimming. The only small issue I have with Movavi is I didn't like how trimming works. Rather than a simple tap or click, you need to use two fingers at the same time to get the start and end just right. It feels like I'm never exactly where I want to be and it took a little to get used to. However, once you get used to it, you can move along quickly.
Pricing
Movavi offers a free trial and starts at $7.99 a month. Note: this is different from their desktop suite, which comes with much more features at a higher price.
Filmora by Wondershare is an immersive editing platform that lets you browse hundreds of templates, filters, effects, transitions, and music. How they managed to pack so much functionality in an easy-to-use, albeit overwhelming app is beyond me.
Pros & Features I Love
Creator Hub. Creator Hub is a curated collection of helpful tutorials, tips, and trends that will help you grow on the platform as a video maker.
Templates. Templates make it easy to quickly splice together images and videos with preselected transitions, filters and music.
Events. Events are specialized templates around event promotion and recognition. Create captivating and bespoke happy birthday, anniversary, or Christmas posts to share on social media.
Cons & What I Didn't Love
No Search. I'll be honest, navigation is challenging. It would be great if Filmora had a search to make it easy to quickly find templates and other assets.
Music Selection. The music is royalty-free, which is nice – but there aren't a ton of options because of it.
Lack of Pricing Transparency. While you might be offered an initial monthly or annual price, Filmora will offer extra limited or promotional items at an additional cost. This makes me and some other reviewers feel like they've been misled.
Pricing
Keep in mind there are different pricing depending on how you're using the app. If you're using Filmora on a Desktop, Android, MacOS, or iOS, there are different pricing options for each. For both iOS and Android Devices, the pricing structure is as follows:
Free
$1.99/Week
$6.99/Month
$32.99/Yr
With over 25,000,000 average 4.9-star reviews between the iOS and Android App Store, InShot has garnered a huge fan base due to its accessibility and lightweight UI.
Pros & Features I Love
Video Editing Made Easy: I know, I know – everything is "made easy" these days. But seriously, InShot makes even the most junior content creator look like a master. InShot provides a range of essential video editing tools to trim, split, merge, and adjust however you want. These features enable you to effortlessly edit and refine your footage within the app itself.
Creative Effects and Filters: The app offers an impressive selection of filters, effects and stickers, transforming ordinary videos into visually captivating pieces. This feature adds a touch of creativity and uniqueness to any YouTube short or Instagram reel.
Text and Music Options: It seems like every YouTube short has captions and music. InShot lets you add text overlays and subtitles to videos, making it easy for viewers to enjoy with or without sound. It also provides an extensive music selection so you can pick something that sounds great for whatever content you're working with.
Cons & What I Didn't Love
A little more complicated than I hoped. This one was a little harder to figure out. I kept finding myself trying to remember where how to perform specific actions. So, if you're looking for the best YouTube Shorts creator for beginners, this might not be the best option.
Unexpected crashing. I don't know how else to explain this, other than the app felt like it ran hot and felt resource intense. But I haven't tried it on any other device other than my iPhone.
Pricing
The InShot free version comes with the basic features you need, but if you need to remove that watermark, you'll have to choose from one of these three pricing options.
$3.99/Mo
$14.99/Yr
$34.99/Lifetime Access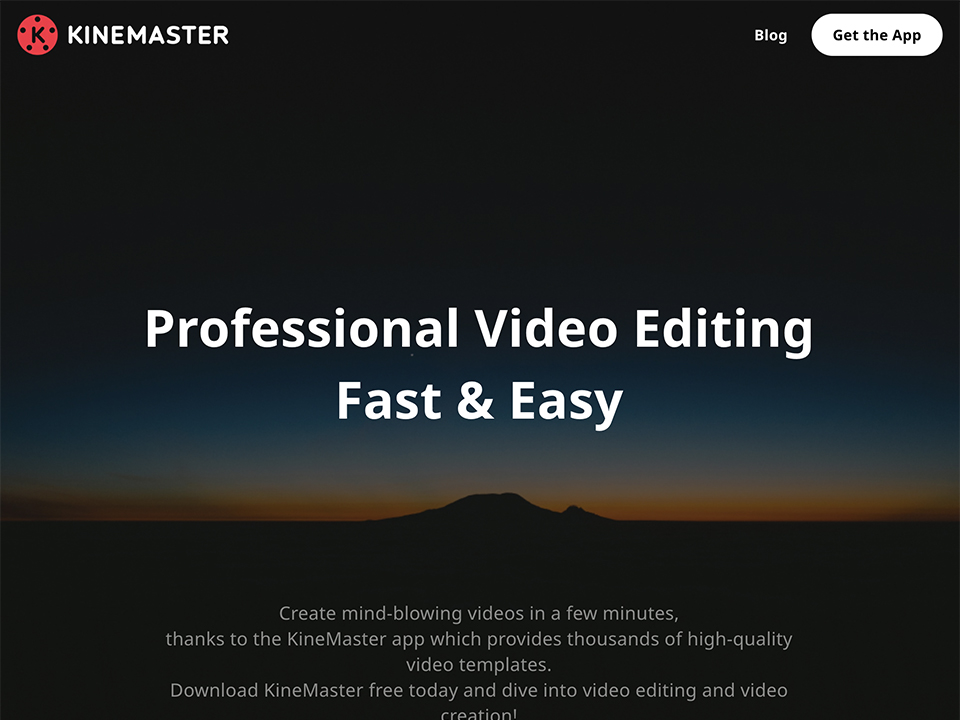 KineMaster is a super popular option for many content creators, vloggers, animators and video enthusiasts who want to produce high-quality videos on the move. It makes this list because it's a solid video editor for YouTube Shorts, Reels, and TikToks, in addition to offering a whole host of features (some I'm too old to understand).
Pros & Features I Love
Aspect Ratio Selections. When you start a new project you can instantly choose from seven preset aspect ratios that are perfect for YouTube videos, YouTube Shorts, Instagram Reels, Instagram Stories and website banner videos.
Shop. The shop holds a collection of effects that can be downloaded and instantly used in your videos. There are literally thousands and they are updated frequently. Of all the editors on the list, this one offers the most options.
Horizontal Editing. KineMaster forces you into horizontal editing at some points, but it actually works in this case because it's much easier to perform the tasks you need.
Cons & What I Didn't Love
Overwhelming. KineMaster is cool, but the control UI is a little all over the place. If you're a beginner, it's going to take you a while to navigate everything. After a few hours of using it, I still found myself lost. At some points, I even had to exit the application and come back in, which was frustrating.
Pricing
If you sign up for the yearly pricing option at $49.99, you get a free 3-day trial. Alternatively, you can pay monthly at $4.99.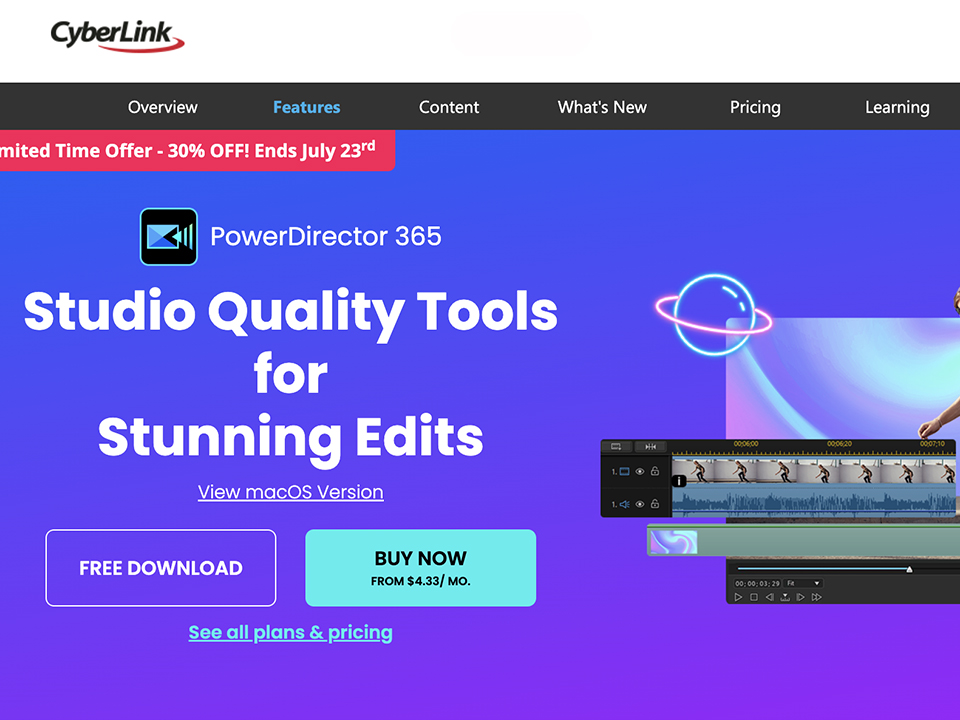 Since its inception in 2011, PowerDirector has evolved into the feature-packed tool it is today and definitely has something unique to offer this list. It's a great video editor with AI-powered capabilities like image enhancement and AI motion tracking.
Pros & Features I Love
AI everywhere. AI is the buzzword of the century, but PowerDirector puts some great features on the map. You're able to choose from dozens of nifty AI templates that take images or videos and transform them into animated experiences.
Demo Videos. Demos are like a collection of helpful tutorials and tips that both serve as a template and an instructional video to help you get started. Demos come with preset effects so you don't have to work from scratch. One of my favorites is "voiceover", which allows you to type in text over a video, and choose from a variety of different voices and languages to narrate.
Video Intros. One thing about prolific content creators is their intro videos. When you're editing a video, you can add from a collection of saved or prebuilt intros. They have a whole category solely dedicated to countdowns.
Cons & What I Didn't Love
Lacks Variety. If they're going to include the cool AI transitions, I'd like to see more of them. Most of them seem to be similar in style and format. There are about 10 AI effects that turn you into a cartoon.
Tutorial. There was no tutorial sequence found in some competitors, although the demos made it easier.
Pricing
PowerDirector is always offering different deals and incentives. They start you at a 7-day free trial, followed by $34.99 for the entire year, or $6.49 a month. So, like other apps, If you want to get rid of that watermark, you've got to pay!
Capcut is the influencer's secret sauce. More tailored to Instagram and TikTok, Capcut has all the popular memes, ready for action. On top of that, it offers interesting filters and effects – enhanced by AI, of course.
Pros & Features I Love
Tailored Experience. Capcut tailors the user experience to your interest, which I think is a pretty neat touch
Popular Memes. Capcut seems to have all the viral meme templates ready to go. If it's been circulating the YouTube Short world, you can get it here.
Captions. Take any video and apply smart captions to it.
Cons & What I Didn't Love
Lack of Flexibility. Templates tie you to a specific set of features that are hard to customize
Pricing
CapCut Pro offers three pricing models.
$7.99/mo (recurring)
$9.99 for one month
$74.99/One Year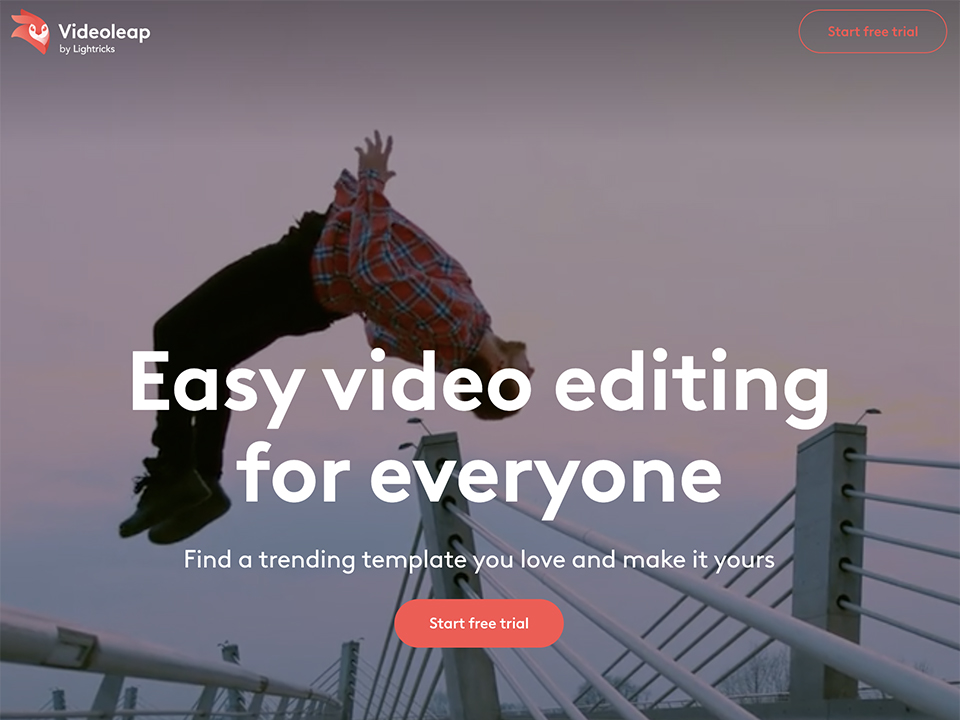 Videoleap is a lightweight editor, perfect for pumping out quick, but high-quality content. It has all the essentials, plus nifty AI capabilities.
Pros & Features I Love
Multilayer editing. Videoleap Canvas offers the ability to leverage multilayer editing to get all the details perfect
AI Transitions. There are pretty cool cartoon-like AI transitions that can make for some pretty interesting shots
Categories. Videoleap sorts templates and filters by categories like fitness, travel, and humor, so it's easy to find a direction and go with it.
Cons & What I Didn't Love
It Crashed. When I started layering features and adding clips, the editor did crash on me a few times.
Fewer Features on the Free Version. I know free versions are meant to be a limited experience, but the free version doesn't have enough features to be able to make an educated decision.
Pricing
Videoleap offers a generous 7-day free trial, followed by only a few payment options.
YouCam Video is most popularly used for makeup/touchup enhancements, so it does a really good job editing selfies and up-close videos.
Pros & Features I Love
Video Enhancement. YouCam Video makes it easy to adjust video brightness, contrast, and saturation. You also apply automatic enhancements or manually fine-tune settings to optimize the overall video quality.
Unique Text and Titles. You can add cool text overlays and titles to your videos, customizing the font, size, color, and position. This feature is pretty useful for adding captions, subtitles or introductory titles to videos.
Cons & What I Didn't Love
Hyperfocus on Touchups. YouCam is made for video touchups, so it doesn't offer the neat effects and transitions that other tools do.
Pricing
YouCam pricing starts at $2.99 a week and goes up to $31.99 for their monthly plan.
Funimate is an immersive platform and community where you can draw inspiration for your next YouTube Short.
Pros & Features I Love
Learn. If you're a beginner, Learn is an extensive library of resources to help you get started on the platform.
Top Funimators. The competition aspect of the platform is pretty neat. As you create videos you can get likes and get noticed.
Nice Transition Library. There are tons of cool transitions, with more being made all the time.
Cons & What I Didn't Love
Quality issues. I noticed it crashed at random times.
Pricing
Funimate has many pricing options that start at $3.99 weekly.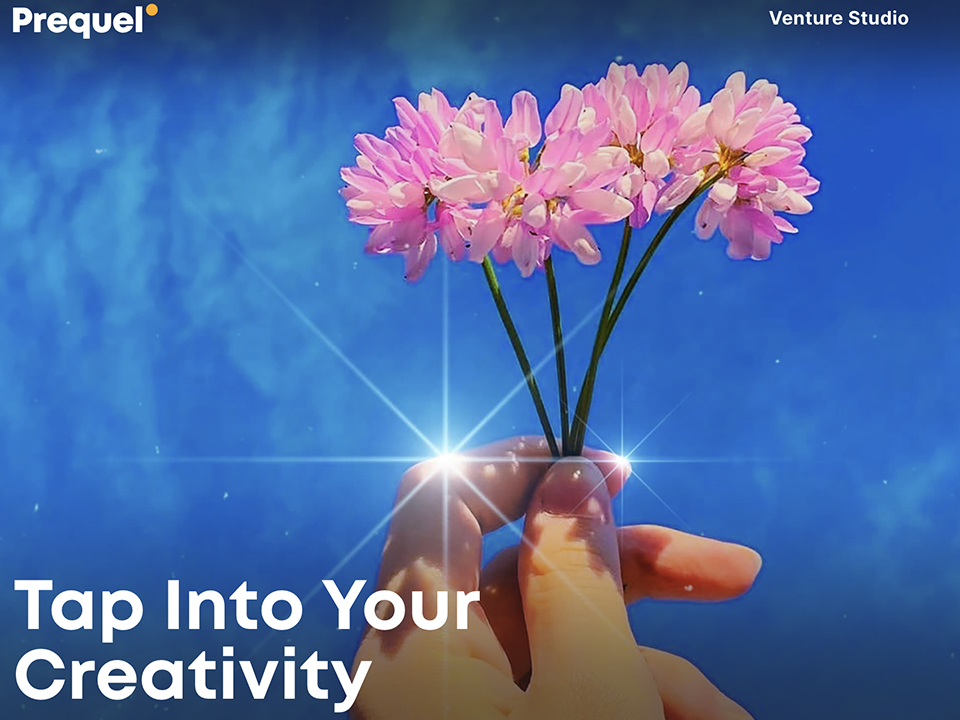 Prequel is a true art house treat. It stands out by providing highly artistic and indie effects and filters.
Pros & Features I Love
Cam Library. Prequel is one of the first editors on this list that let you take photos with an applied filter. They do this by letting you select a 'cam.' Choose from Fuji 8, Polaroid, or 35mm style cameras.
Brand Essentials. If you're running or promoting a fashion brand, this set of unique filters helps create a cohesive image for you.
Cons & What I Didn't Love
Singularly focused on fashion. If you're looking for variety in filters, you won't find it here.
Pricing
Prequel has over a dozen pricing options that range from $2.99 a week to $59.99 a year for the Gold Yearly Membership.
Adobe needs no introduction. They've been creating quality digital products for content creators, designers, and artists for decades. Adobe Premier Rush comes packed with interesting features and effects.
Pros & Features I Love
Editing Option. There are so many video editing options, I don't even know where to start. One of my favorites is the fine-grained audio controls – like the ability to mute background noise and echo.
Syncing with Creative Cloud. Being part of the Adobe Creative Cloud family, you can easily sync projects between Adobe products.
Community. You've got the Adobe community behind you. There are tons of resources and tutorials online.
Cons & What I Didn't Love
Noisy UI. While there are tons of features packed into the video editor, I'm not sure what to do! I feel like I need much more time to learn than I would on some of the others on this list.
Pricing
Adobe Premiere Rush Premium offers two pricing options.
Keep on Creating
There are a lot of options for content producers and a lot of noise. One thing is for sure – It's never been easier to be a freelance creator and chase your dreams. I hope this list helps you find the best video editor for you.