The Team
Morgan Media LLC
Morgan Overholt
Owner, Operator
Morgan has almost 20 years of professional experience in graphic design. Her successful freelance business has been featured in articles that have appeared on Upwork.com, Refinery29 and Business Insider Prime. She has also appeared on numerous podcasts. Morgan is the co-founder (alongside James Overholt and Alaina O'Neal) of TheSmokies.com LLC, a media company.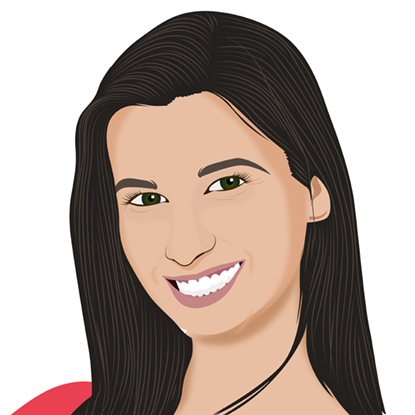 Alaina O'Neal
Lead Designer, Contributor
Alaina O'Neal has over a decade of design experience‭. ‬She is certified in user experience design and digital media‭. ‬Alaina is‭ ‬also a 4x Tennessee Press Association‭ (‬TPA‭) ‬award winner for layout and design‭.‬ Alaina is also the co-founder of TheSmokies.com, a travel blog, which receives over 7 million page views per year. She is also the owner of BoardGameChick.com, a board game blog.
Guest Contributors
Our Blog's talented GUEST contributors
Melanie Feltham
Founder of Add Emphasis Marketing
Melanie is a marketing expert and social media engagement manager. She is also the owner of Add Emphasis Marketing. Her biographical guest contribution, originally published on Upwork, can be read in full here.
Cara Bedford
Founder of Infinite Marketing
Cara Bedford is the CEO and founder of Infinite Marketing, a full-service marketing firm passionate about helping companies achieve limitless potential by delivering world-class results. Her guest contribution on Upwork Enterprise accounts can be read here.
Emmanuel I
Upwork Freelancer
Emmanuel is a professional blogger, content writer and Upwork freelancer. To date, he has earned over $100,000 on the Upwork freelance platform. His guest contribution, "How To Succeed on Upwork as a Nigerian" can be read here.
Jovan Cicmil
The Unstoppable Freelancer
Jovan has been freelancing for over a decade. In 2019, he started sharing his knowledge with the world. In 2021, he wrote his first book. In 2022 he officially launched his blog and The Unstoppable Freelancer newsletter.
Kirby Sibiski
Upwork Freelancer
Kirby Sibiski is a writer, editor, and SEO specialist. He leveraged these skills to skyrocket his total Upwork earnings from $0 to $80k in just one year. His latest project, We Raise Together, provides fundraising ideas and guides for groups looking to raise money for good causes.
Grant Ongstad
Founder, WeWriteSaas
Grant Ongstad is a freelance writer and founder of WeWriteSaaS (www.WeWriteSaas.com ). When he's not helping brands reach new audiences, he likes spending time with his wife and three kids in sunny Phoenix, AZ
Emily Briano
Author, Entrepreneur & Librarian
Emily Briano has found a home in libraries and has worked in public and school libraries for over 16 years. Today, she is turning her lifelong love of reading and passionate curiosity into a business to help people find books they love. She lives in Tennessee with her husband and two daughters.