Are you considering pursuing a career as an entrepreneur in the art field?
Thanks to the era of remote work, it's never been easier for self-employed artists of all disciplines to make a living running their own businesses.
All it takes is a little bit of hard work and the right set of entrepreneurial skills.
Whether you're in to fine art, art history, contemporary art, art education or computer graphics; today, artists are finding new ways to pursue a creative life.
And here's the good news: Art entrepreneurs tend to outearn their salaried peers.
In fact, according to Upwork, 60% of self-employed individuals in the United States that left a full-time job to become freelancers make more money than they did in their previous jobs.
And I'm certainly part of that demographic.
At the height of my salaried design career, I was making $100,000. Today, my companies produce almost $500,000 in gross revenue annually, with me taking home a handsome chunk out of that number as personal income.
And there's no better feeling than the satisfaction you get from being your own boss.
Read More: Quitting my job without a plan: The best decision I ever made
Plus, most solo entrepreneurs in the art field aren't expected to have a formal education.
Since becoming an art entrepreneur, I've never had a client inquire about my degree.
Never. Not once.
Art buyers and clients tend to care more about outcomes and less about where you went to school.
And as you might imagine, saving money on higher education while out-earning your peers can be a profitable combination.
For some inspiration, I've provided a summary of 10 of the most popular careers in the art world below.
1. Professional artist
Firstly, let's start with the most obvious career path: Professional artist.
The terms 'professional artist', 'visual artist' and 'traditional artist' are often used to describe a variety of creative fields. But for the sake of clarity, in this article, we are going to use these terms to refer to artists who use tactile mediums.
Popular specialties in this field include painting, sculpting, weaving, pottery making, knitting and drawing.
They mostly support themselves by either selling their works of art or creating commissioned pieces.
However, only the top tier of professional artists are able to support themselves by just selling their own work. Many choose to supplement their income in other related fields.
2. Graphic designer
Then we have my concentration: Graphic design.
I quit my salaried job back in 2017 to pursue freelance and owning my own business.
Graphic design is considered to be one of the most in-demand fields in the art world.
Graphic designers use their computers, rather than real-world materials to create their works of art. They should be proficient in Photoshop, Illustrator and InDesign.
Important skillsets include layout, typography, illustration, logo design and sometimes even a bit of web design.
The key to becoming a professional self-employed graphic designer is finding a quality customer base that provides a steady flow of predictable income.
Read More: Freelance graphic design rate: How much should you charge?
If you're considering pursuing freelance graphic design, it's generally a good idea to focus on building your client network. You can build that network with referrals, social media outreach and online marketplace sites like Fiverr and Upwork.
Read Also: Can you make good money on Upwork? How I made $500,000 in 4 years
3. Illustrator
Sometimes considered to be a subset of graphic design, illustrators primarily focus on creating two-dimensional images.
Related industries include fashion design, literature, television, websites, technical design and advertising.
It is important that illustrators display a strong mastery of color theory, proportion and perspective.
Illustrators should be comfortable working with a variety of mediums and styles.
In addition to hand drawing, illustrators may also use software to bring their creations to life, like Adobe Illustrator.
Read Also: Best mouse for graphic design: 10 top mice, accessories, ranked [2022]
Illustrators generally work on a contract basis and must maintain a healthy customer list to create a sustainable business.
4. Photographer
Careers in photography include photojournalism, commercial photography, portraits, wedding photography and product photography.
Photographers need to understand how to work with a variety of camera and studio equipment.
They must also have an eye for detail and excellent people skills. Especially for those who plan on shooting humans rather than inanimate objects.
Finally, it may also be beneficial for the photographer to familiarize themselves with photo editing software like Adobe Lightroom or Adobe Photoshop.
Photographers, like graphic designers and illustrators, typically work directly with clients on a contract basis.
5. Web Designer
Web design is one of the most lucrative careers on this list.
It's the perfect option for those who are looking for a way to blend art and technology.
Many successful businesses have been built around careers in web design.
Web designers are responsible for designing (and sometimes coding) websites, website templates, apps and landing pages.
Traditionally, web designers were mostly expected to produce mockups.
However, with the rise of User Experience (UX) professionals, today's web designers are generally expected to do a bit more.
Today, web designers must demonstrate both a comprehension of design skills as well as technical skills like coding.
The most common web-related programming languages are HTML, CSS and PHP. But additional languages may be required depending on the project.
Again, to find success as a self-employed web designer it's wise to develop a solid foundation of client relationships.
6. Animator
Then, we have Animators.
Animators are individuals who are able to bring their illustrations and sketches to life with motion.
Unique focuses vary from two-dimensional frame-based animations to 3D Computer Generated Images (CGI).
Typical mediums usually include video games, movies and television.
Animators are generally expected to be able to collaborate and work in a team environment. Teams may include stakeholders like voice-over actors, illustrators, videographers video editors and producers.
Additionally, they are expected to be proficient with editing software like Adobe Creative Suite, Maya or Cinema 4D.
7. Video Editor/Videographer
A videographer is an individual who uses camera equipment to capture footage.
A video editor is a professional who is able to combine video footage, graphics and sound to produce visual stories. Mediums may include broadcast, news, movies, commercials and social media.
Both jobs usually require a basic knowledge of how to operate professional camera equipment and lighting techniques.
Lastly, video editors are expected to be proficient in one or more software programs. Adobe Premiere Pro, Avid or Final Cut Pro are a few industry-standard favorites.
Video editors typically make their money selling services to clients on a contract basis.
However, many also produce works for themselves and are able to create passive income sources like vlogs.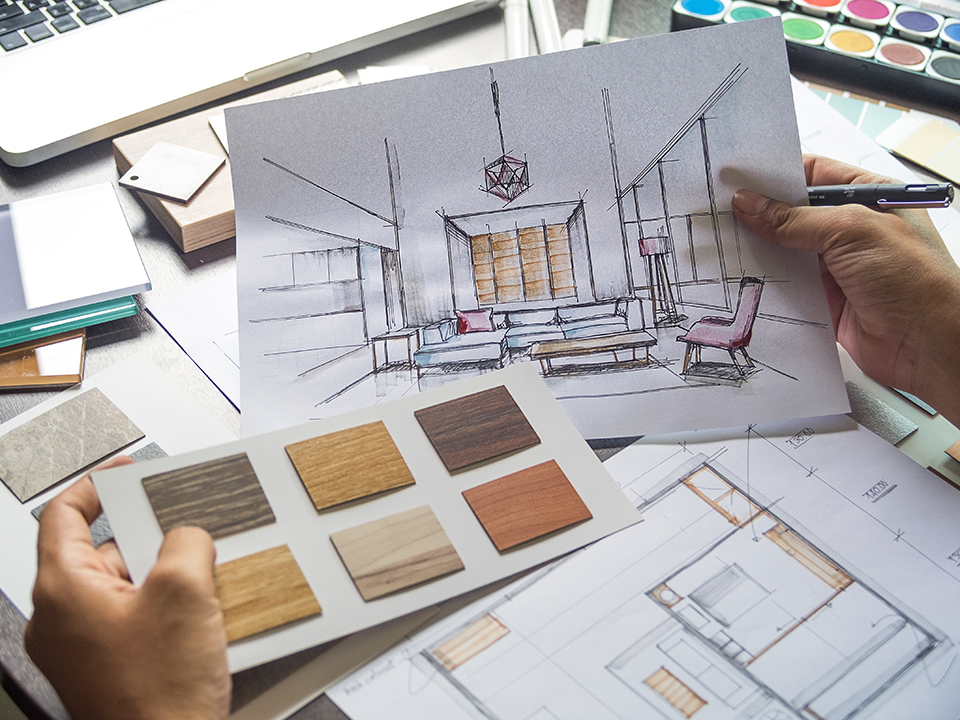 8. Interior Designer
Interior designers are artists who create aesthetically pleasing physical spaces for their clientele through furniture placement, color palettes and decor.
Niches in the interior design space usually include corporate design, healthcare design, home design, and exterior design.
While frequently considered to be strictly local artists, some interior designers are now branching out to offer their services remotely. They are able to do so by using computer-generated or hand-sketched mockups to communicate their design ideas.
Also, interior designers must have excellent customer service skills. Working one-on-one with clients in this niche to create spaces that suit a variety of styles and budgets, is key.
9. Fashion Designer
Then, there's fashion design.
Fashion designers create looks and apparel for men, women and children from sportswear to formalwear and accessories.
Some fashion designers oversee only a small portion of a commissioned project like developing a pattern or color scheme. Other designers play a direct role in the entire process from rough sketch to material selections to final production.
Sometimes, a fashion designer might even infuse a bit of computer-aided design (CAD) or body scanning technology into the process.
Some work on their own lines, some produce designs for clients and some even play the role of stylist.
10. Teaching & Coaching
Lastly, we have teaching and coaching.
While every career on this list has incredible earning potential, coaching is right up there with the best of them.
In fact, many artists mentor other up-and-coming creative professionals either as a form of supplemental income or as a full-time career.
Many artist-entrepreneurs teach on a contract basis for local schools and online education platforms. Some create and sell their own coaching content in the form of books, blogs, vlogs and online courses.
For instance, I created this blog, and others, as a way to produce supplemental income for my art business.
Read Also: Is it worth it to start a blog? How we made $100k in less than 2 years
And with the invention of platforms like Patreon, it's never been easier to sell these types of services to people in search of a mentor.
Important information for those pursuing creative entrepreneurship
Finally, no matter which career path you choose, it's important for today's artists to consider the business side of their creative practice.
To find true success as an entrepreneur, it's important to hone soft skills like marketing, client acquisition and sales. These are the business skills that separate starving artists from business leaders.
Are you considering a career in art? Let me know in the comments below and don't forget to connect with me on social media using the links below!