As a full-time freelancer, I'm often disappointed with the internet's gift suggestions for self-employed individuals. Sometimes, I wonder if the authors of these articles have ever freelanced a day in their lives. We can do better than that, internet!
That's why, this year, I decided to create my own gift-giving guide. Below you will find a list of gift ideas for freelancers, self-employed individuals and work-from-homers. Written by, a self-employed freelancer who works from home. You're welcome. Each of the following suggestions is either an item I already own, have gifted to other freelancers, or it's an item that's currently on my own personal wishlist. The list is sorted by price from low to high. Disclaimer: Listed prices are subject to change and only reflect pricing at the time of original publication.
I'm sure whoever said vacuums didn't make a great gift has never seen this cute little thing. The second I discovered this gem I immediately ordered one for my husband – the keyboard crumb King. Or would that be more of a gift to myself? Eh, let's not get caught up on the details. This nifty little wireless battery-powered vacuum is only 3" tall and 3" wide, is relatively quiet, maintains a surprisingly strong suction and comes in a variety of cute colors.
Look, we all have problems staying properly hydrated. It can be difficult to remember how much you've had to drink during the day especially when you're in "the zone". But this nifty little water bottle can help. After all, proper hydration can regulate body temperature, improve sleep quality, improve cognition and even improve mood. That's the gift that keeps on giving if you ask me. As a bonus, this nifty little mug even has a phone holder conveniently located at the top which can double as a stand for whenever your clients ask you to "hop on" yet another Zoom call.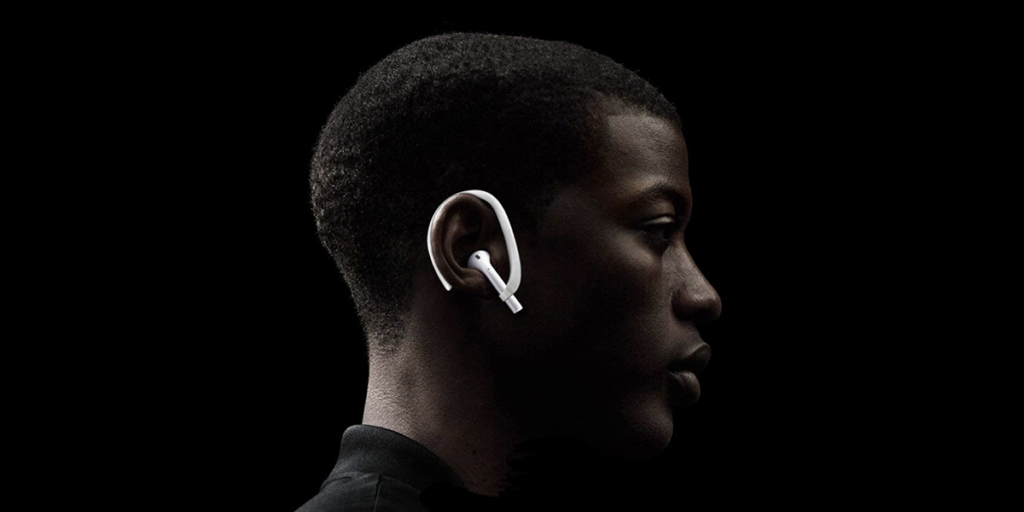 It seems like just about everyone has given into the AirPod craze as of late. But a few unfortunate souls discovered that their uber-expensive AirPods just don't fit their ears as they would have liked. My sister is in that camp. But never fear – your hard-earned money has not gone to waste. You can easily remedy this problem by attaching an ear-hook! Thank me later.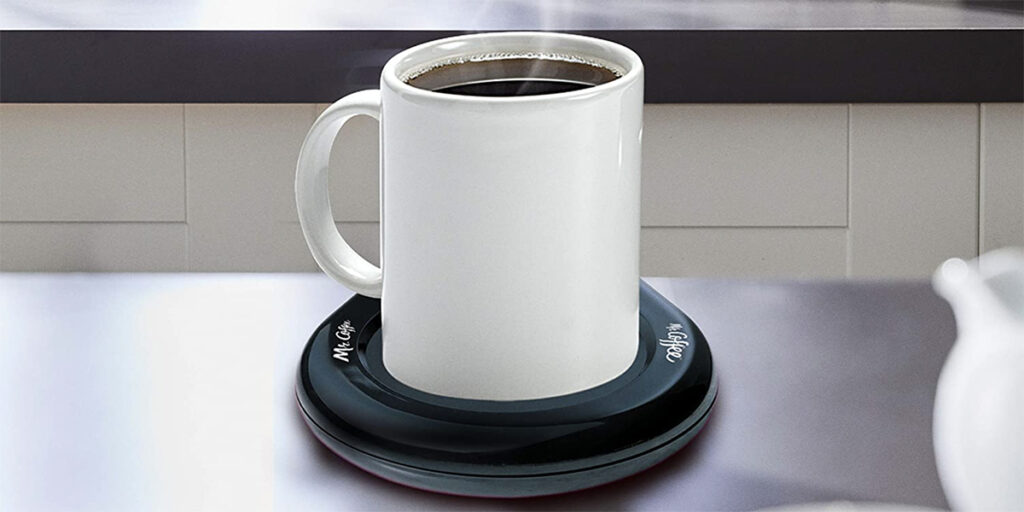 I'm personally not a big coffee drinker, but this little stocking stuffer never disappoints the coffee lovers in my life. I purchased this for my mother (who also works from home) last Christmas and she uses it every single day. And the best part is, unlike its more expensive counterpart, The Ember Mug, it's almost $90 less and you can use it with almost any mug you already own.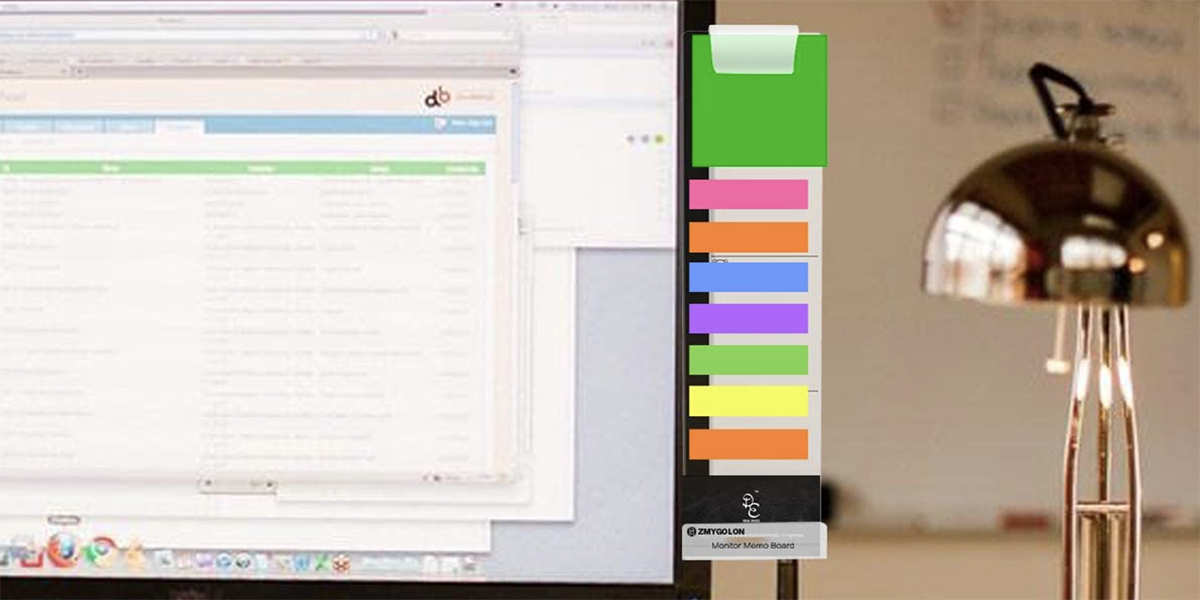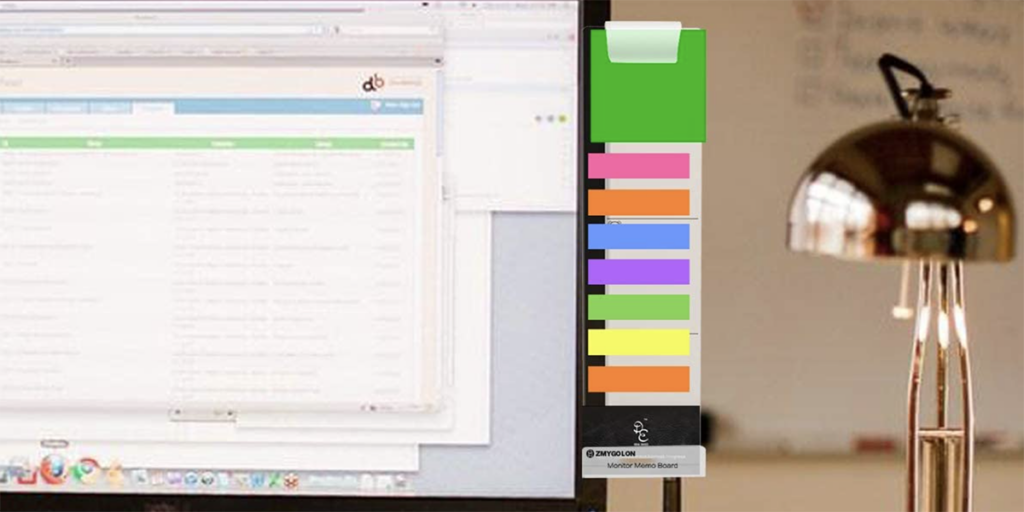 Look, technology is a great thing. But many of us freelancers are still old school when it comes to note-taking. Especially UX and graphic designers. Give the gift of freeing up some desk space with this clever little sticky note monitor memo board and combo phone holder (also great for Zoom calls).
Long gone are the days of looking for, packing or organizing multiple charging cables. This 10-foot multi-charger features a USB C, Micro USB and Lightning Connector and will work on most Android and Apple devices.
The day you turn your entire desk into one giant mouse pad – you'll wonder how you ever lived your computer life trapped inside a little square. Mouse outside of the box.
I adore my desk-sized mini space heater. It takes up almost no space, uses very little electricity, and does the job. Plus it's stinking cute and comes in a variety of colors.
This one is ideal for freelancers on the go. Stojo is a brand that's well known for their BPA-free lead-free dishwasher-safe collapsible cups and bowls (both pictured above). These handy little coffee cups are available in three different sizes – 12oz ($14.95), 16oz (19.95), and 24oz ($24.95) and each collapse to a height of about 2-3″ when not in use (depending on the size) which can easily be thrown into a laptop bag or carry-on. These cups are available on Amazon.
Many freelancers and self-employed individuals spend a large part of their day either on Zoom and/or creating content for their blogs and vlogs. This versatile little bendable phone arm can attach to virtually anything, and mount your phone in almost any position. Plus – It's portable.
In my humble freelancer opinion, one can never have too many pairs of blue-light blocking glasses. I keep two pairs around the house – one on the bedside table that allows me to maintain my awful nighttime death-scrolling habits without turning my eyes into sandpaper, and the other at my desk. Some people swear blue light blockers don't help. I call these people Liar McLiar faces. I don't care what they say, when I go without, my eyes are burning within minutes.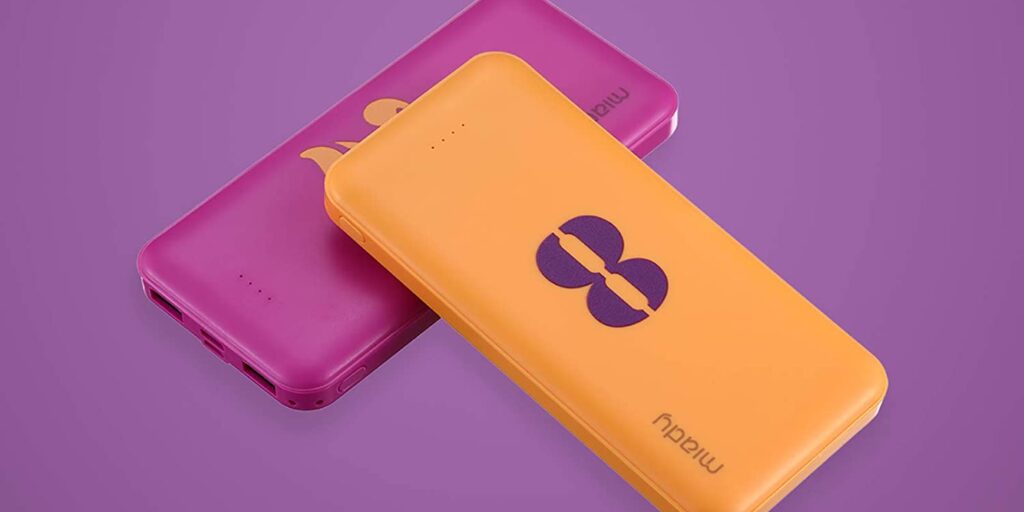 You'll never have to worry about running out of battery power again with this portable charging brick. Just charge the brick, throw it in a bag and go. It is capable of charging your smartphone from dead to full battery two to three times on a single charge. It's also backed by 24/7 customer support and an 18-month warranty. Plus this particular duo comes in a variety of fun colors. Gift it as a set or as separate stocking stuffers.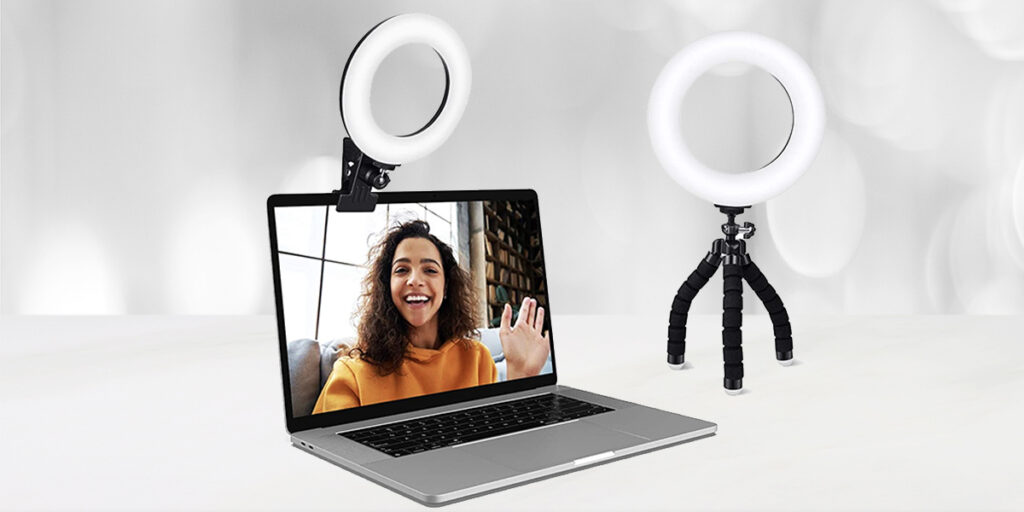 If a full-sized ring light is either a little too rich for your blood or too large for your small space, consider this clip-on alternative. This clip-on ring light easily attaches to most monitors, iMacs and laptops. This one also makes a great stocking stuffer.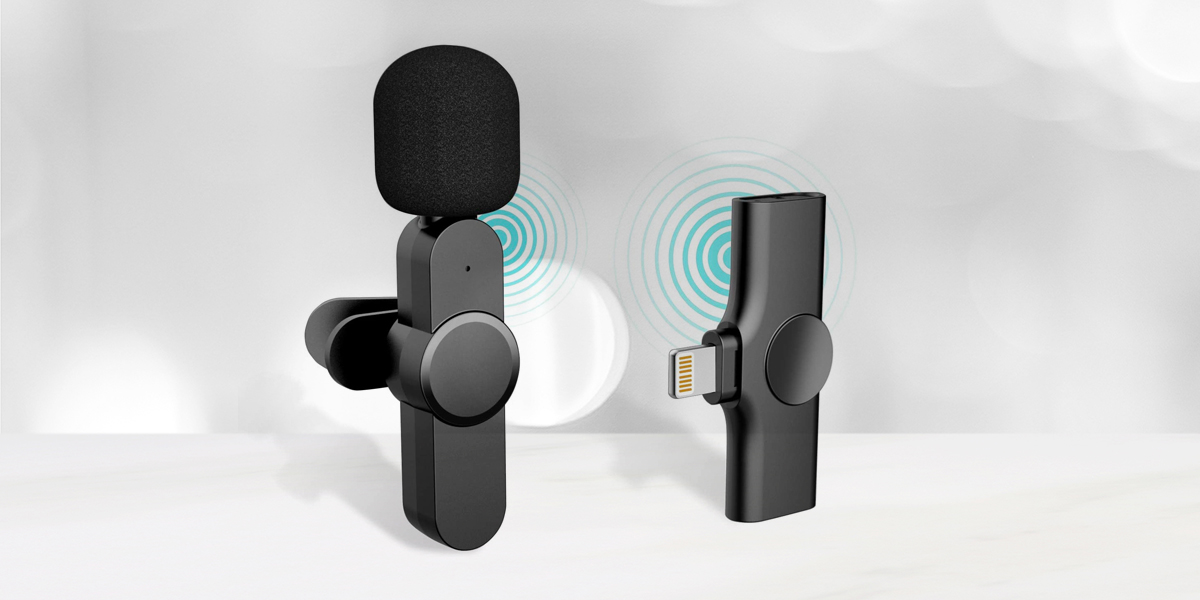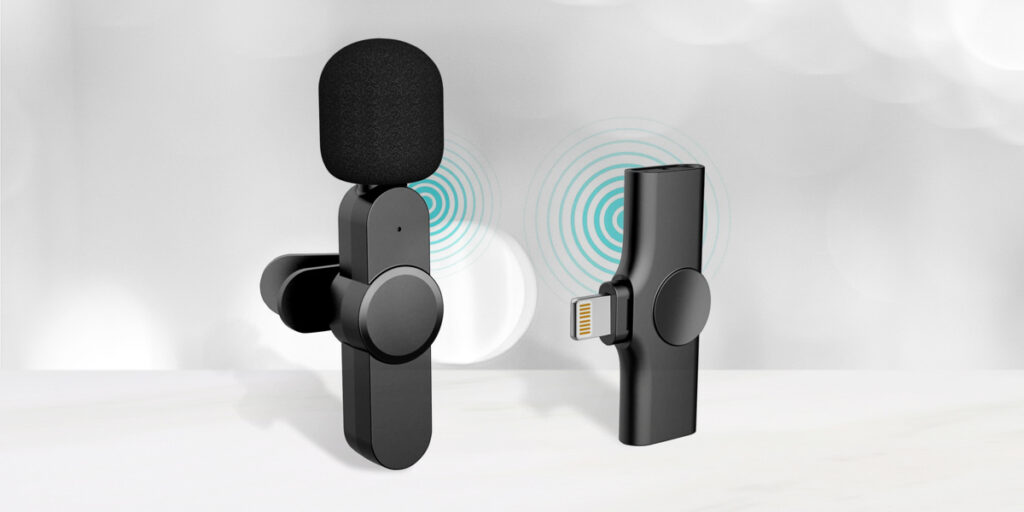 Smartphones are capable of capturing incredible footage nowadays. But poor audio quality, at least for me, always seems to be an issue. That is until I discovered this amazing bluetooth mic. It's plug-and-play. There's no fancy software download or app required. You simply attach the receiver to your phone, and clip the mic to your shirt and just like that you're not only looking like a pro – you're sounding like one too.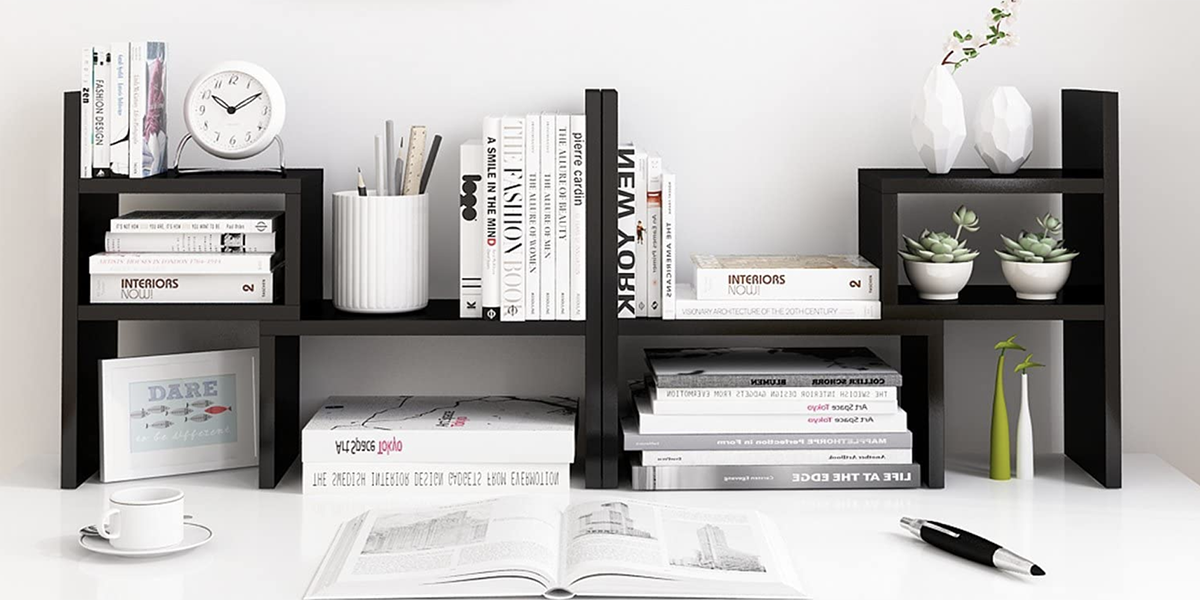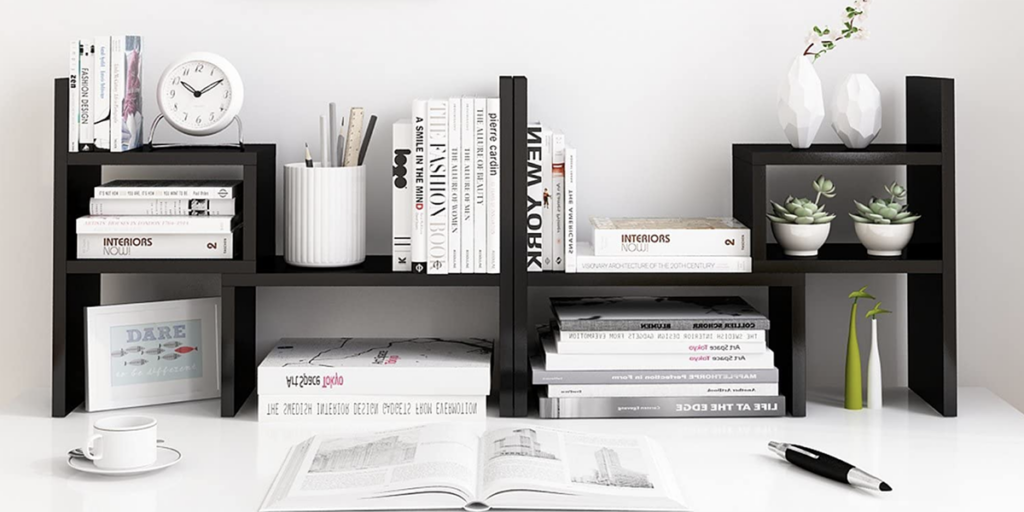 This is a great little trick to keeping your desk organized and/or nicely decorated sans the annoying installation process that normally comes with shelf solutions. This cute little shelf comes in a variety of colors and sits neatly on top of your desk at just under 16"x16".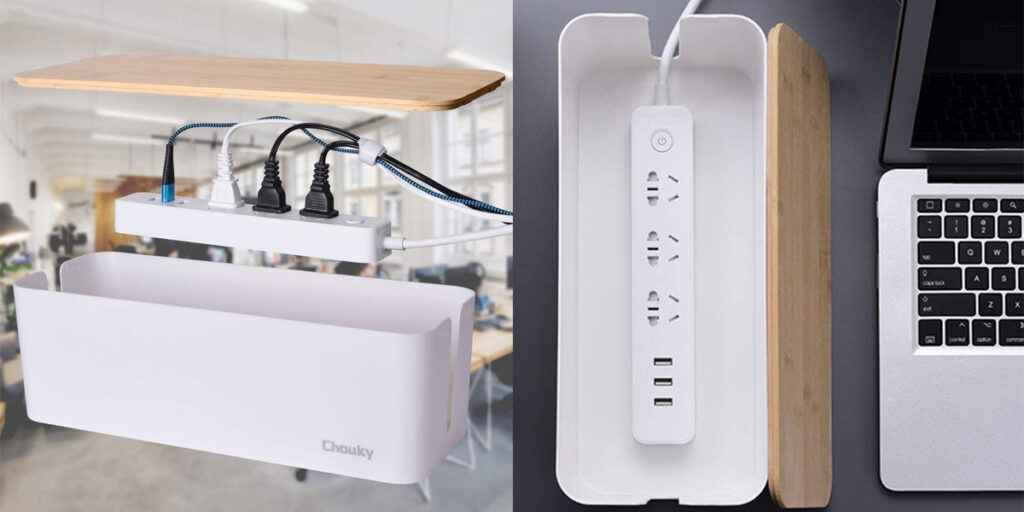 Speaking of desk organization, you can never have too many of these handy little cable management boxes. They come in multiple sizes and colors complete with cable ties and are large enough to fit most USB hubs and adapters. This particular gift idea comes in a set of two. I personally use one on my desk, and one to hide my husband's grotesque amount of TV cables.
White dry-erase boards are so last year. Step up your note-taking game with this completely clear Acrylic Note Board. This noteboard comes with a white dry-erase marker but you can also use any standard chalk marker.
While I can't say I'd ever use this as a primary desk, I can't tell you how many times this portable desk solution could have come in handy while working remotely or on a workcation. Plus, it can double as a projector stand.
As a non-coffee drinker, I tend to prefer cold drinks during the day. And nothing keeps your drinks cooler than this 30oz YETI tumbler with an upgraded MagSlider lid (for easier opening/closing). Since purchasing this YETI for myself two years ago, I barely drink out of anything else. I rarely leave home without it. My husband refers to it as my "ba ba". It has essentially become the cup version of my security blanket. I can load this sucker up with iced tea, leave it overnight, wake up in the morning, and the ice will still be there the next day. I don't understand what kind of sorcery was involved in the creation of this cup. Perhaps it's best if we don't question it. Just know that everyone needs YETI tumbler in their life.
For those who are more hot-natured, consider picking up a cute little vintage desk fan instead of the aforementioned desk heater.
Whether you want to step up your Zoom game or step up your content creation, this affordable studio-quality mic is a game-changer. And you can use your choice of either USB/XLR. AND it's plug and play. No fancy installation of software is required. I remember hearing my voice on a recording the first time I used this mic vs my regular internal mic. I sounded like a grown-up. Like a professional. I love this mic. And it loves me. You'll have to rip this mic from my cold dead hands.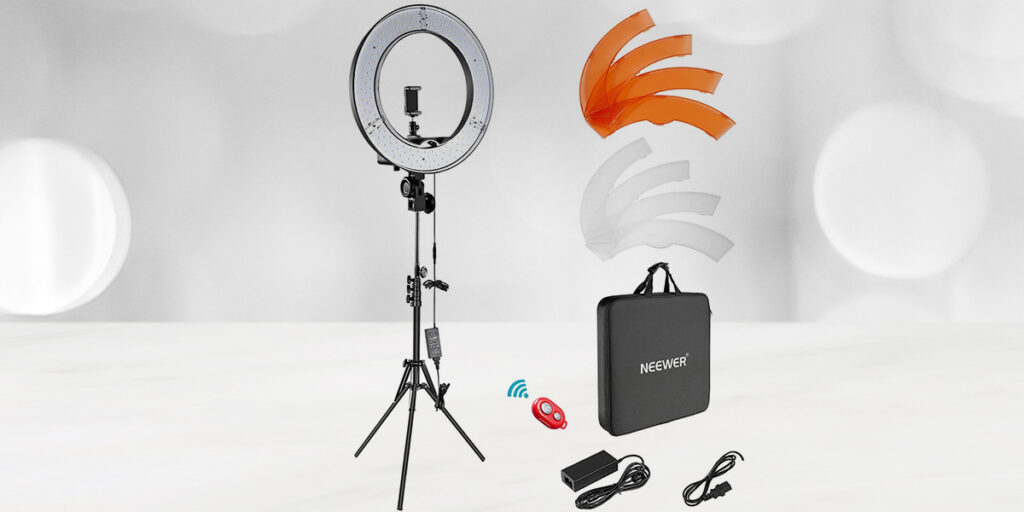 Every work-from-home professional needs one of these in their home office for those constant Zoom calls. It's guaranteed to instantly transform your workspace into a mini studio-quality video environment. This also makes a great gift for Twitch streamers.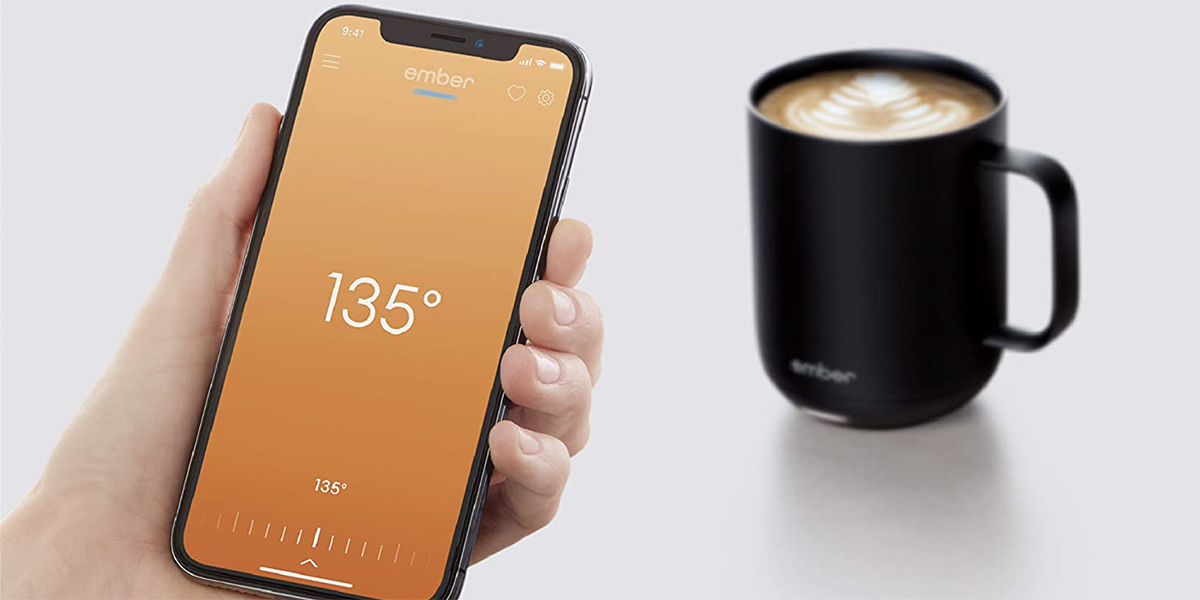 If you do want to upgrade your coffee warming game – I'd like to introduce you to The Ember Mug. The Ember Mug is a wireless, app-controlled heated coffee mug. But at this price tag, you might want to reserve this one for the real coffee addicts in your family or friends group. When in doubt, stick with the previously mentioned Mug Warmer.
Are you short on space and looking for a creative dual-purpose desk solution? Or perhaps you're in the process of transforming a closet into a home office (a "Cloffice", if you will … google it, it's a thing). This wall-mounted desk can be easily installed by any novice with a drill and comes in a variety of finishes.
For those who appreciate fine-quality genuine leather goods, you might want to take a look at Bostanten. I personally own the Vrba Laptop Backpack Purse (pictured above) and wrote a full review on the product here. It features some of the softest leather I've ever felt for a laptop backpack and sturdy comfortable straps that won't dig into your shoulders or leave a mark. And here's the best part – it also fits my 15.6″ MacBook Pro. At the time of this writing, women's Bostanten laptop bags range between $129-$199. The Bostanten brand is available on Amazon, but a better selection (and often better sales) can be found by shopping directly from the Bostanten website.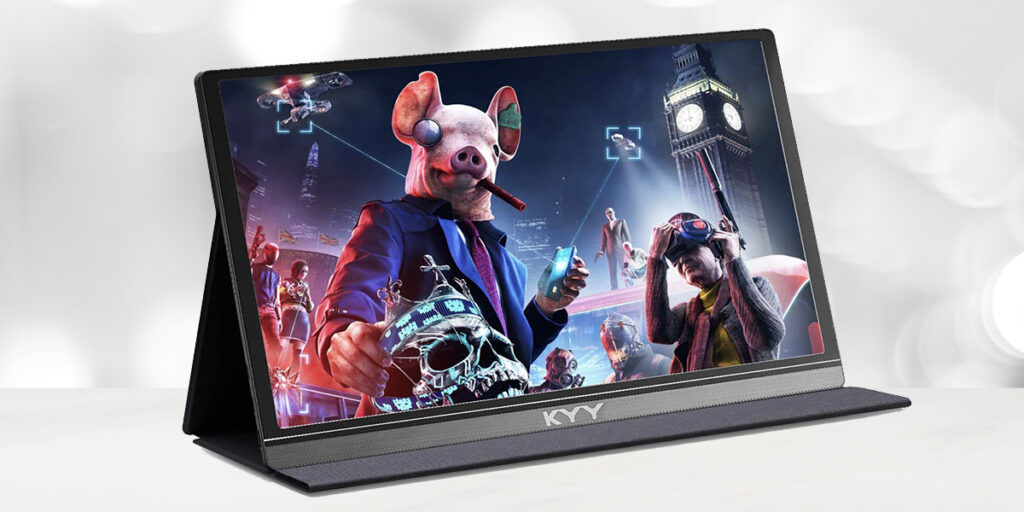 My husband actually owns a fancier version of this portable monitor (mentioned further down the list) and loves it. But that price tag – at over $400 – is a bit rich for most gift-giving budgets, which is why I wanted to include this more affordable option. This little guy instantly transforms your on-the-go setup into a dual-screen remote work dream. You'll feel like you never left your home desk. And it's currently ranked as Amazon's #1 best seller in the portable monitor category.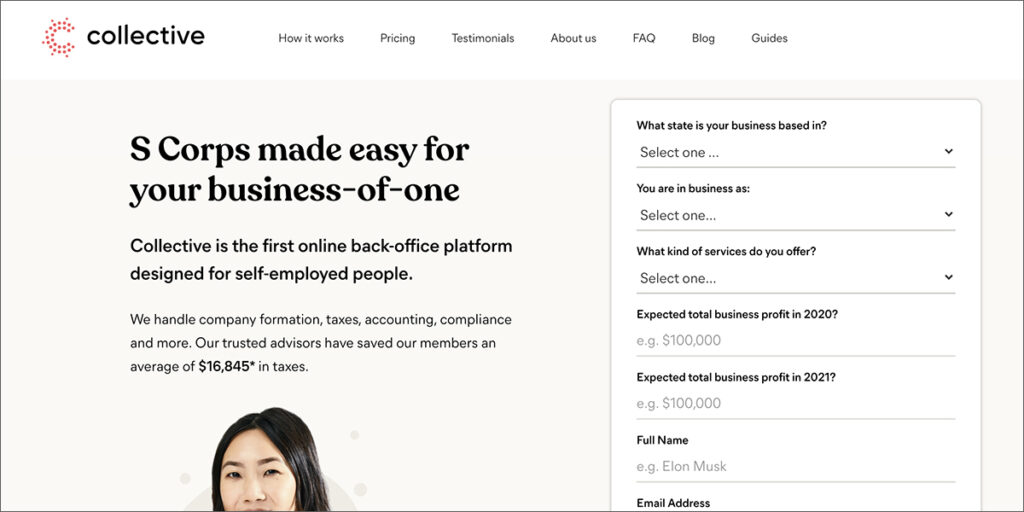 Alright, I'll admit, it's unlikely that you're going to purchase this one for someone else as a gift. This one is really if you're shopping for yourself. But this subscription service is ideal for freelancers and solo-entrepreneurs that hate doing their own taxes and bookkeeping and have been looking for a mind-blowing "set it and forget it" solution. I've blogged about this service and reviewed them extensively if you want to read more about them here. And if you want to take them for a test drive, be sure to use coupon code MORGAN or click here to get your first month free.
Read Also: Collective review: An honest review of the S Corp, back-office tax platform
My husband has a screen addiction. At home, he uses six screens. His office looks like NASA mission control. So as one might imagine, when he travels and can't take his six screens with him he suffers from withdrawal symptoms. That is until he found this incredible portable wired ASUS monitor. It plugs into almost any computer or smartphone via Micro HDMI or USB-C. No drivers are needed. At the time of this writing, prices for the 15.6" model start at $399.99, and the 17" models can run upwards of $600. It's a hefty price to pay, but you get the trusted brand recognition of ASUS, a leader in the computing space.
And finally, we have the most expensive item on our list – my all-time favorite computer chair. Look, I get it, to drop $400 on someone means you must really love them. And I promise, if you buy that person this chair, they will really really really love you back. I've had a lot of computer chairs in my freelance career and really put them through the wringer. This chair is mostly genuine leather, soft, adjustable and ultra-comfortable. It also reclines. It's by far and beyond the best office chair I've ever owned – and it looks super sleek and modern. If this particular style doesn't strike your fancy, Zuri Furniture makes several similar options, all just as high-quality as the next. Your tush will thank you.
Do you have any clever gift ideas you think I should add to this list? Or do you own any of the above-mentioned items? If so, I'd love to hear from you in the comments below.