Once you find yourself in debt, it can be difficult to get out.
And while I do not claim to be a financial planner, I do know that making more than the minimum payment is a good first step in the right direction. Also, you may want to consider refinancing loans that have the highest interest rate.
But if those two steps aren't enough, having an extra source of income can make things a lot easier.
Before we get started, I do want to note that gaining a side hustle on top of a full-time job may not be sustainable if it means you'll be working yourself more than 50-60 hours per week on a regular basis.
I encourage you to either treat the side hustle as a temporary solution – or if possible, transition hours away from your full-time job if the side hustle begins to take off.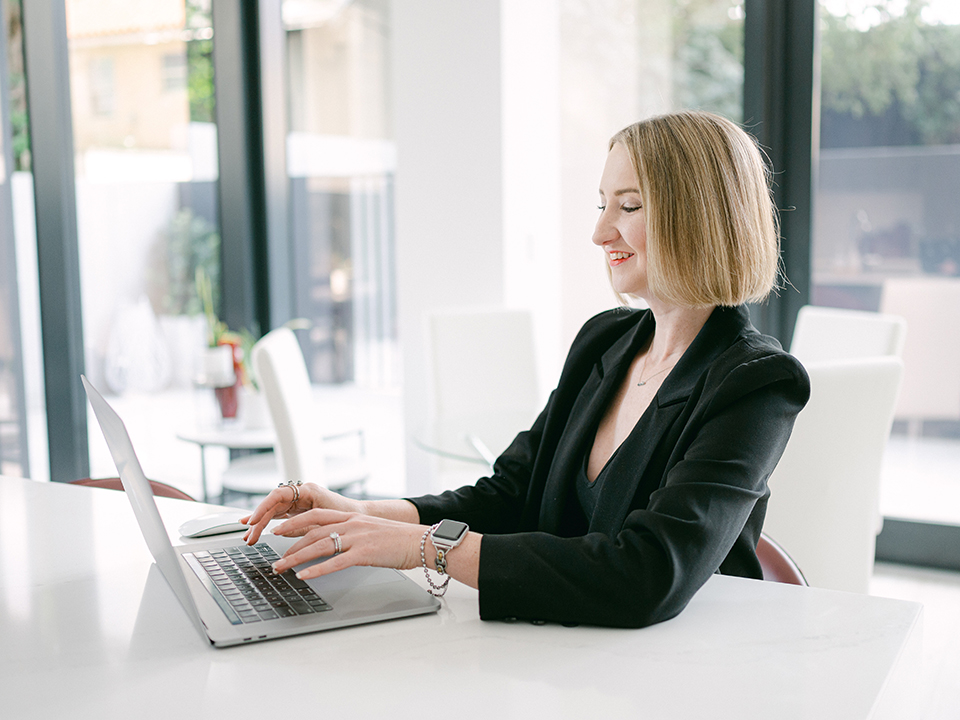 What is the easiest form of passive income?
The easiest for you may not be the easiest for me. In other words, find something that you have an interest in and consider what "easy" means for you.
Does it mean you don't have to leave your house? Does it mean something creative? Maybe you need to be able to choose your own hours.
Everyone is different, so consider your priorities. Although, some of the below list items will be more lucrative than others, and some may have more of an instant payout.
How can I make extra money to pay off debt?
Let us count the ways.
Now, first of all, I want to note that the following is a list of ideas to get you started.
I encourage you to do a bit of extra research before you dive in too deep. I always recommend keeping your start-up costs as low as possible as you make sure you have proof of concept and are able to make a profit.
So with that in mind, here are some of the best ideas for making extra income through a side hustle if you're trying to pay off debt:
1. Begin freelancing
Freelancing is one of the most lucrative ways to earn extra money, but it can also depend on your trade.
For example, virtual assistants may earn extra income between $15-40 per hour on a freelancing platform like Upwork.
But a more specialized field like a business consultant, programmer or public relations manager could make anywhere from $50-150 per hour.
I began freelancing as a graphic designer five years ago as a side hustle, and I transitioned into full-time freelance today. Now, I make double my former income.
Freelance platforms like Upwork or Fiverr are great ways to find freelance work from the comfort of your own home.
Read Also: Can You Make Good Money on Upwork? How I Made $600,000 in 5 Years
2. Hone in your photography skills
While you can certainly become a freelance photographer, you could also dip your toes in the water by selling your photos online to stock photography sites.
With this method, you would have no clients to worry about or major deadlines to hit.
The downside? It probably won't be as profitable as freelance work.
According to Photutorial, stock photographers can make $0.02 per image per month on average, with the potential for more depending on the license type.
It notes that you would need to upload around 200,000 photos with hundreds more per month to make a full-time living.
However, if you have a passion for photography, the pennies could add up.
3. Start a blog
This one is a grind and not a get-rich-quick plan. However, if you have the time and patience that a blog requires, it can be a great way of producing passive income through ad sales.
I co-launched a regional travel blog in 2020 and it took us a whole month to earn $6.
But two years later, that blog earned more than $250,000. Just be sure you're willing to make that long-term commitment and be prepared to wait to see results.
Read Also: Is It Worth It To Start a Blog? How We Made $250K in 2 Years [2023]
4. Utilize affiliate marketing
Affiliate marketing is essentially promoting a company's product or service in exchange for a commission on leads, referrals or sales.
Commissions often vary by vendor, and some vendors have follower requirements. However, many do not.
But if you have a knack for social media or blogging, it can be a lucrative source of passive income. You will want to select a niche, build an audience and stick to the rules when you pursue this route.
This blog alone makes between $2,000-$15,000 a month in passive income with affiliate marketing.
Read Also: 13 Dos and Don'ts of Affiliate Marketing from a 6-Figure Content Creator
5. Start a YouTube channel
If you're the creative type, consider starting up a YouTube channel. The sky is the limit when it comes to making videos. If you're an expert in your field, you can offer tips and tutorials.
If you have musical talent, upload music videos. Into ASMR? There's a huge audience for that online. The world is your oyster.
YouTube channels are most commonly monetized through ad programs, and it can take several months to meet the requirements for that. But you can also earn money quickly by signing up for affiliate programs, as mentioned above, or seeking out sponsorships.
6. Offer other YouTube services
While this may fit more into the "freelancing" bucket, I wanted to drop a quick note that you can make money on YouTube without making videos.
Offer editing services, thumbnail creation or voiceover work for other YouTube creators.
Read Also: 18 Ideas: How To Make Money on YouTube Without Making Videos [2023]
7. Sell items online
I'm willing to guess that just about everyone has something around their house that they do not use anymore.
If you're in the mood to do some spring cleaning, use sites like eBay or Mercari to sell items online that you do not want anymore.
Of course, if you want to sell them quickly, offer competitive pricing.
8. Sell clothes to local consignment stores
If you have nice, brand-name clothes hanging in your closet, consider selling them to a resale shop that pays to take them off of your hands.
Look for consignment shops in your area. Some well-known ones include stores like Plato's Closet and Uptown Cheapskate.
9. Sell items on Facebook Marketplace
Do you have an old exercise bike collecting dust? What about a piece of furniture that feels out of place?
Bigger items that are hard to ship can be great candidates for selling on a place like Facebook Marketplace.
Just be sure to use caution when meeting up with anyone online. I most often use this service when I'm about to move and offer contactless pick-up only.
Look in your area and see if there are any safe exchange zones near you.
10. Have a garage sale
If selling online isn't your thing, you can always have a good ol' fashioned garage sale.
Of course, this option might be best for you if you have a healthy amount of items that you could sell – and a good yard or driveway where you can sell them.
11. Start pet sitting
Don't like dealing with people? Try your hand at pet sitting! Although you'll still have to deal with a few owners, I suppose.
Still, pet sitting can be a great way to earn some extra cash while spending time with some adorable, new furry friends.
With apps like Rover, you can offer house sitting, drop-in visits or dog walking services for local pet owners.
I use the service for drop-in visits for my cat when we go out of town. If you sign up, be sure to use my referral code!
12. Start babysitting
Pets aren't your thing? You can also be a babysitter.
Let your parent friends know that you're looking for extra work and offer to help watch their children. If they are good friends, be clear that this is a paid service.
You can also find jobs with services like Care.com.
13. Be a housekeeper
Speaking of Care.com, did you know that it offers more than just babysitting services?
You can also sign up to be a housekeeper or errands provider.
There are lots of busy adults and parents out there who would be willing to pay top dollar for some extra help around the house.
14. Offer tutoring services
Tutoring can be a great opportunity to set your own rates and help others in the process.
Sites like Care.com, Tutor.com and Superprof.com allow you to set your own rates and – in many cases – work remotely.
15. Sign up for a food delivery service
Apps like DoorDash or Uber Eats can help those looking for a side gig make money on their own schedule.
Uber Eats drivers reportedly make about $12-$22 per hour, although the pay can vary greatly by location.
If you're able to work during lunch and dinner hours, you'll be able to maximize your time so that you can work smarter, not harder.
16. Sign up for a grocery delivery service
If you don't mind a bit of extra grocery shopping, signing up for a service like Instacart can be a great way to make some extra cash.
Delivering groceries with Instacart seems to have lower earnings, with an estimate of about $15 per hour on average.
However, since the total spending will be higher, there is potential for higher tips as well.
It never hurts to sign up for both and see which one you like more.
17. Be an Uber or Lyft driver
If you prefer that your car doesn't smell like food, consider driving for Lyft or Uber.
The consensus online seems to be that Lyft drivers make more on average than Uber drivers, averaging about $17 per hour compared to $15 per hour, respectively.
Again, you can drive for both and see if you have a preference.
18. Drive with Amazon Flex
If you don't want any people or food in your car, you can also drive for a service like Amazon Flex.
With Amazon Flex, you download the app and look for delivery opportunities in your area. Each offer will show you the expected earnings and how long it should take to complete.
Once the delivery has been completed, you get paid via direct deposit on a weekday that you choose.
This option is only available in select cities.
19. Rent your car on Turo
I took to trip to Tampa recently for a wedding and Uber-ed my way around town. As my husband and I were waiting for our ride, some fellow wedding guests were raving about their Turo experience.
Basically, they rented a local's car for the weekend and spent less money than I had on my collective Uber trips.
Turo claims that hosts can earn an annual income of $10,516 with one car on the platform. The platform says that insurance is included from Travelers, but make sure you read the fine print if you decide to sign up.
20. Sign up for TaskRabbit
Do you love building Ikea furniture? TaskRabbit may just be your calling!
On TaskRabbit, you can do odd jobs for people that include cleaning, moving, home repairs or furniture assembly.
The average pay per project varies between about $50-150. The downside? TaskRabbit is only available in select cities, so it may not be available in your area.
21. List a room on Airbnb
Have a spare room in the house? Rent it out on Airbnb! Depending on your location, private rooms can easily be rented for about $40-70 per night.
The downside? Well, you have strangers coming and going. This option might be best if there's a way you can do a private entrance to said spare room.
You'll want to keep an inventory and agree on some ground rules.
Also, this option may only work if you're a homeowner as many leases will not allow you to sublet.
22. Hone in on a craft and sell it on Etsy
Etsy is a great platform where creative types can sell their trade to millions of users.
If you've ever considered making homemade jewelry, customizable prints or homemade windchimes, Etsy is a great way to earn extra income if you have an interest in the creator market.
23. Refurbish old furniture
Speaking of getting creative, I had a friend who had a hobby/side hustle of finding old furniture and refurbishing the pieces into cute, modern decor.
Custom chairs and tables can sell for hundreds of dollars.
And if you find cheap pieces to work with at thrift stores – or better yet, the trash curb – your profit margins could potentially be large.
24. Get a 'regular' part-time job
Getting a side hustle doesn't necessarily have to be done through online platforms or apps.
During my first "real" job after college, I still worked at a local fast food place taking orders through a drive-thru one night per week.
At the time, it helped me make my car payment each month while I was just starting my career.
Today, places like Chick-Fil-A can offer more than $12 per hour, depending on location.
The downside? It might be tricky getting them to work with your schedule if you only want very specific part-time hours.
25. Sign up for survey sites
Did you know people might be willing to pay you for your opinion?
With sites like Respondent, you could get paid $100 or more for simply taking a survey or participating in studies, depending on the subject matter and your experience.
26. Offer lawn services
Lawn care is a task that many busy professionals love to outsource.
If you're just getting started, try a word-of-mouth method with your neighbors, family and friends.
You could also try printing up a few simple business cards and leaving them around neighborhoods.
27. Offer house cleaning services
Similarly, you could offer your services to clean someone's house.
Get Jobber says a flat rate of $120-150 per home is standard, but you want to factor in square footage and where you live.
If you find enough clients, a side gig like this could even scale into a business.
28. Offer car detailing services
Similarly, car detailing can be quite lucrative if you have a knack for it.
Nerd Wallet says that car detailing services can charge between $50-300. I had a friend in college who offered car detailing services to his friends and co-workers and made a good bit of side cash doing so.
He charged about $150 at the time, and even as a poor college student, I took him up on the offer because he shined the cars up to look brand-new.
29. Start a podcast
Starting a podcast has never been easier. All you need is an idea and a microphone – assuming you already have an internet connection and computer.
Now, as a disclaimer, there are several podcasts out there and a lot of them make virtually no money. And it's easy to spend money on extra equipment and software.
However, if you're able to get an audience, The Best Media says you can earn about $500-900 per episode if you can get at least 10,000 downloads.
30. Start a Patreon
If you have already begun an online presence through either a podcast, YouTube channel, blog or otherwise, consider starting a Patreon for your most dedicated followers.
Subscribers pay to connect with you or receive extra content. If you have a smaller following, it likely won't make you rich, but every little bit counts when you're working up to pay off debt.
Have you tried any of these side gigs? What was your experience? Let me know in the comments below.