If you happened to read my Business Insider Prime article – originally published in 2019 – about how I quit my "normal" job in 2017 and started making nearly $200k per year as a full-time freelancer, you might be wondering exactly how I pulled off such a feat in such a short period of time.
At the time of publication, about half of my freelance work was coming from contracts I procured on my own, mostly by word of mouth, and the other half came from a website called Upwork.
The response to that article was huge.
But it left a lot of people wondering: "Wait, isn't Upwork just a race to the bottom? Can you really make good money on Upwork?"
And it is that question that inspired me to write this blog post.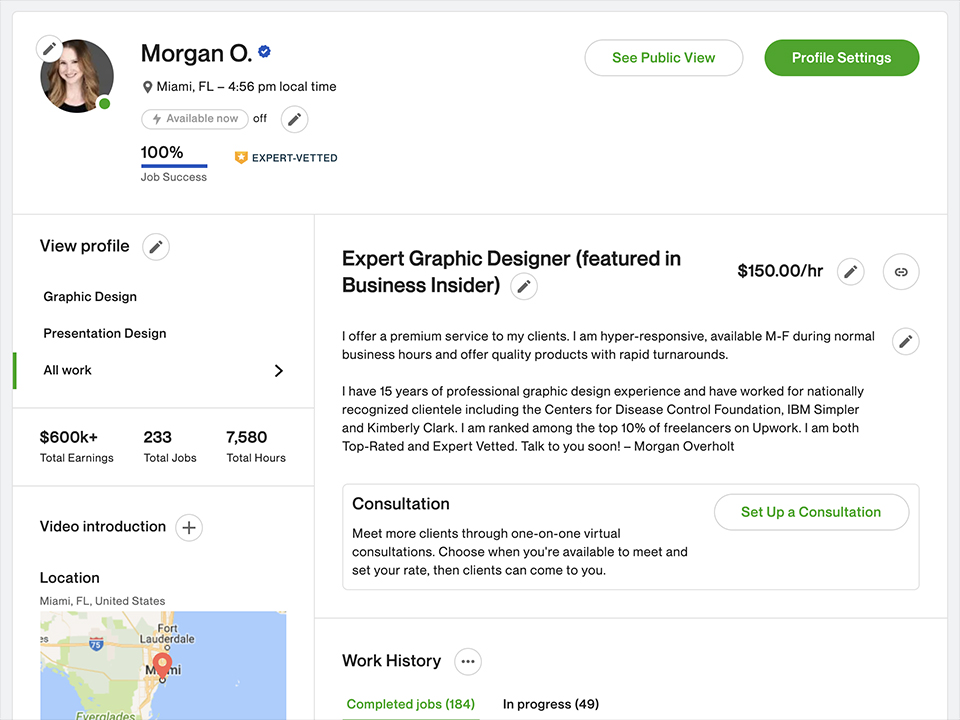 Can you make good money on Upwork?
Spoiler alert – yes, you can make great money on Upwork.
But it's likely going to take some time. And maybe even a bit of trial and error.
I am a testament to that fact.
My freelance career was not an overnight success. I've been at this for a long time. It required a lot of hard work. And I've made plenty of mistakes along the way.
But between 2017-2022 I was able to make over $600,000 – an average of $120,000 per year on Upwork alone.
And keep in mind, while I am a full-time self-employed person, Upwork only represented about half of my overall freelance income during that time frame. I also freelanced off-site and earned income from blogging in addition to my Upwork earnings.
I can only imagine what my earnings could have been had I focused on the platform full-time.
A brief disclaimer
Before I dive into my love for Upwork, I want to offer a quick disclaimer. I do not work for Upwork and am not directly affiliated with the company – I am just a freelancer who uses their service and wants to help others experience the kind of success and freedom that the freelance lifestyle has brought me.
Also, for the sake of transparency, I wanted to add that since 2023, I've been scaling back my freelance business to focus on content creation – like blogs and vlogs. But while I've scaled back the freelance side of the business a tad from where it was in years prior, to this day, Upwork remains a significant source of revenue for me and my business.
Read Also: Is it worth it to start a blog? How we made $100k in less than 2 years
With that out of the way, let's get to the good stuff.
Below I will share some of my best Upwork tips and tricks.
These are real tips, that I've used in my journey to hitting the $600,000 mark on the platform.
You'll also be happy to know that these tips are also applicable to virtually any niche and any profession – from graphic designers to web developers to virtual assistants.
My hope is that you will be able to apply some, if not all, of this advice to your own Upwork journey so that you might one day follow in my footsteps.
And if you haven't already done so, you might also want to subscribe to my newsletter. In return, I will send you my Upwork jumpstart kit complete with a 28-day Upwork challenge (free for email subscribers).
1. Fill out your profile completely. No skimping
The first thing you need to do is fill out your profile completely and include plenty of portfolio samples and case studies.
I constantly see new freelancers on the platform with sparse portfolios, vague bios, and empty spaces where their work history should be.
Your profile is your digital resume, and you only get one chance to make a first impression on a prospective client.
Required sections
Freelancers are required to complete the following sections of their profile:
Headshot
Profile title
Profile overview/bio
Employment history
At least one skills tag
The required sections will instantly catapult your progress bar to 60% complete. To achieve 100% completion you will need to choose from a variety of the following additional sections.
Additional sections
Portfolio items (5% each, max 20%)
Employment history items (10% each, max 20%)
Education (10% each, max 20%)
Profile video (10%)
Linked social media account (10%)
Certification (5% each, max 10%)
Other experience (5%)
In my opinion, the more sections you fill out the better. You never know what potential clients might be looking for.
And if you don't already have a professional headshot – spring for one. Generally, you're only going to be out of pocket about $100, and it's a great way to stand out in the crowd.
Finally, be sure to create two specialized profiles within your profile – Upwork insiders claim this little trick exponentially increases your chances of winning jobs and being discovered.
Read Also: How to write an Upwork proposal: 11 proven tips with samples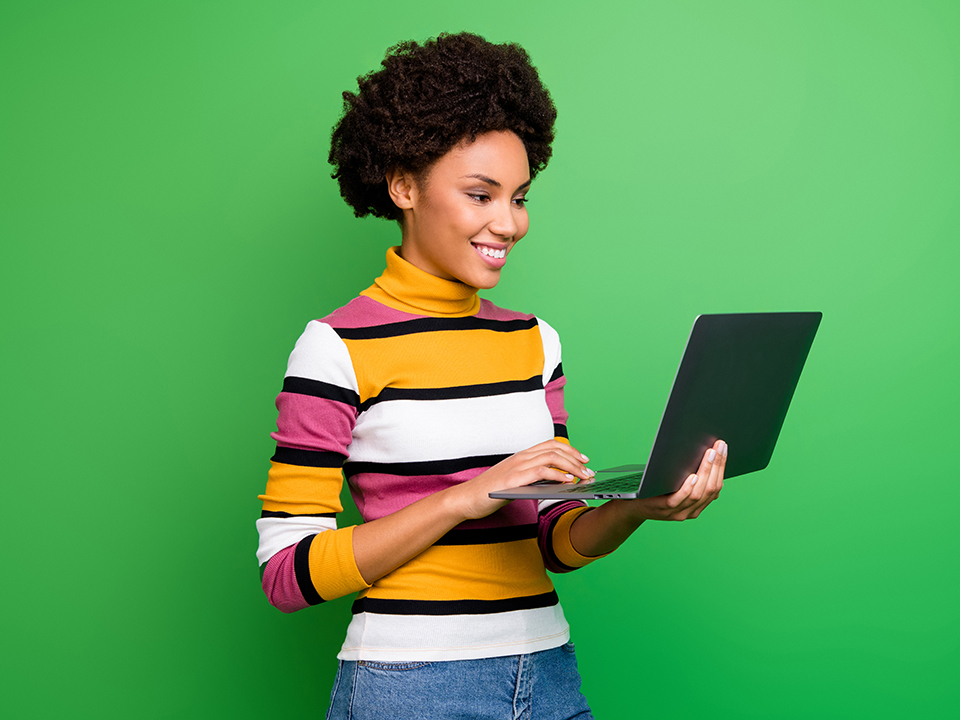 2. Build an off-site portfolio or landing page
Ready for the next step?
Here's a tip that few Upwork freelancers employ: Have an off-site portfolio or landing page.
Before we get into why this is important, I must first offer an important word of warning.
Upwork's Terms of Service forbid external links on your profile. They also forbid external links to pages that contain an external method of communication – like an e-mail address or contact form – in your proposals.
However, you are allowed to include a link to a portfolio-style landing page that does not contain a link to an alternative method of communication in your proposals. Which I highly recommend.
Why is an off-site portfolio so important?
The reason I so strongly recommend an off-site portfolio in addition to your Upwork portfolio is due to the slightly clunky Upwork interface.
In my opinion, the client side of Upwork's interface makes viewing and downloading portfolio attachments difficult – especially on mobile devices.
Linking to a simple off-site mobile-friendly portfolio ensures that your work won't go unseen.
What if the client uses a search engine to find me?
In addition to that landing page, I would also still recommend having some sort of website or LinkedIn presence even though you won't be allowed to directly reference it on Upwork.
As someone who occasionally plays the role of the client, I like to google prospective talent to learn more about them. And I suspect I'm not alone.
This is why it's important to make sure that even your off-site Upwork presence is in tip-top shape and accurately represents you as the professional you are.
Read Also: Best tools for freelancers: 14 essential resources for your business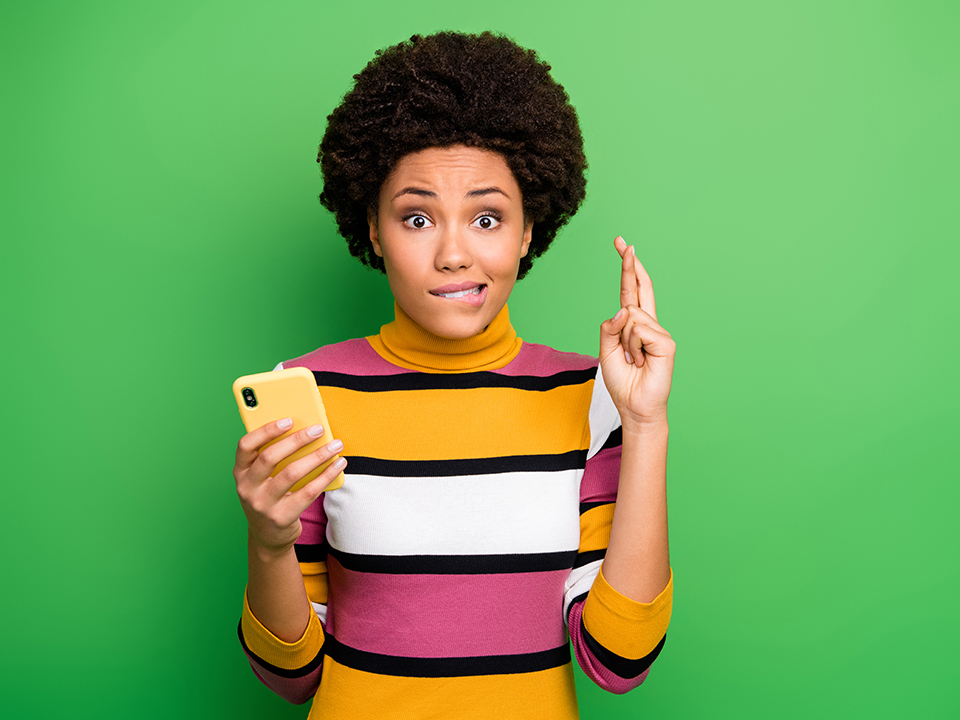 3. Apply for multiple jobs, every day
Applying for jobs on Upwork isn't that dissimilar to applying for jobs in the "real world" – it takes time and persistence.
In the beginning, I was constantly browsing the job feed for applicable job posts.
I applied for at least 2 to 3 jobs per day, every day, consistently.
And I submitted proposals for both small fixed-rate jobs and large contracts alike.
It took nearly 2 weeks to win my first gig. And it was for a $10 fixed-rate vector tweak.
It wasn't much money. But it only took me about 20 minutes to complete. And it resulted in my first 5-star review on the platform – which was worth its weight in gold.
Any experienced freelancer on Upwork will tell you, that your first review will be the most important review you'll ever obtain.
It gets exponentially easier to secure new jobs after someone else has vouched for your talents and has publicly sung your praises.
And don't be afraid to ask your Upwork clients for a review at the end of each successful engagement.
Many clients don't realize how important those 5-star reviews actually are. If you politely let them know how great reviews are crucial to your continued success on the platform, most of the time, they will oblige.
4. Don't be too picky [in the beginning]
Speaking of securing that first job, remember that it's probably not a good idea to be too picky in the beginning.
Try to be open to the idea of taking on any job that you think brings you one step closer to earning that first review.
Trust me, I get it. As someone who was actively earning $75 per hour off-site in 2017 when I was new to Upwork, taking on that previously mentioned $10 job was a humbling experience.
But I didn't let my pride get in the way.
Your first job will probably be a bit like mine. It will likely be something small, that doesn't require a lot of time. It may be a bit less than your normal hourly rate.
Just try to consider it the cost of doing business on the platform. The price of admission, if you will.
Remember, you can scale up quickly as steady work begins to trickle in and you have those first few reviews under your belt.
Today, I'm extremely picky about which Upwork jobs I take on. And I charge rates of up to $150 per hour on the platform.
Read Also: Red flags for bad clients: 10 tell-tale signs from a six-figure freelancer
5. Learn how to write a proposal that sells
Part of being a successful freelancer is learning how to become a good salesperson.
Presenting yourself as a knowledgeable professional who understands the needs of your client is the best way to win contracts and command higher rates.
With that in mind, keep your cover letters and proposals brief, poignant and client-focused. Aim for 200 words or less. No one wants to read a novel.
And make sure each cover letter contains the following components:
Your professional qualifications and related experience
An acknowledgment of project requirements from the job post
A unique selling point (what makes you a good fit for this job)
Related portfolio samples from past work
A link to an external portfolio (see tip #2 for restrictions and details)
A call to action (e.g. reach out to me today and we can discuss details)
And finally, consider the following phrases officially banned from your vocabulary: "I think, I feel, I believe, I should be able to" and instead use phrases like "I will" and "I am."
Emotive phrases suggest a lack of confidence.
6. Quit worrying about fees, start worrying about ROI
Freelancers are essentially small business owners. And all small businesses have operating expenses.
Operating expenses may include hardware, software, an office (or workspace), a desk, a computer chair, subcontractors or marketing – just to name a few.
But expenses aren't important to experienced freelancers. At least they aren't as important as a little something called ROI, or return on investment.
One of the biggest complaints I continue to see about the Upwork platform pertains to fees.
For the uninitiated, Upwork charges a flat 10% service fee on all contracts. Upwork also requires freelancers to spend Connects (a form of digital currency) to bid on jobs.
Optionally, freelancers may also choose to spend additional Connects boosting proposals.
Read Also: How to avoid Upwork fees: Ways to reduce fees from a $600k freelancer
And having earned over $600,000 on the platform, I roughly estimate that I've paid Upwork about $60,000 in fees over the years.
But if I hadn't made that $60,000 investment, there's a chance I would have missed out on over a half million dollars in revenue.
Upwork gave me the ability to network with new clients that I would have never met otherwise.
They also, essentially, served as my personal virtual assistant by handling my invoicing, payment collections, contracts and occasionally even client disputes.
And if you think about everything you get in exchange for a relatively small fee, in terms of ROI, that's a 90% profit margin.
Not too shabby. Especially when compared to the average 30% recruiting agencies charge in perpetuity.
I can assure you, now that I'm operating as a small design agency – I have way bigger expenses to worry about than my little 10% Upwork fee – like my almost 30% tax bill, for instance.
The following chart depicts my income vs expenses over the course of my first two years on the Upwork platform.
My income vs expenses 2017-2019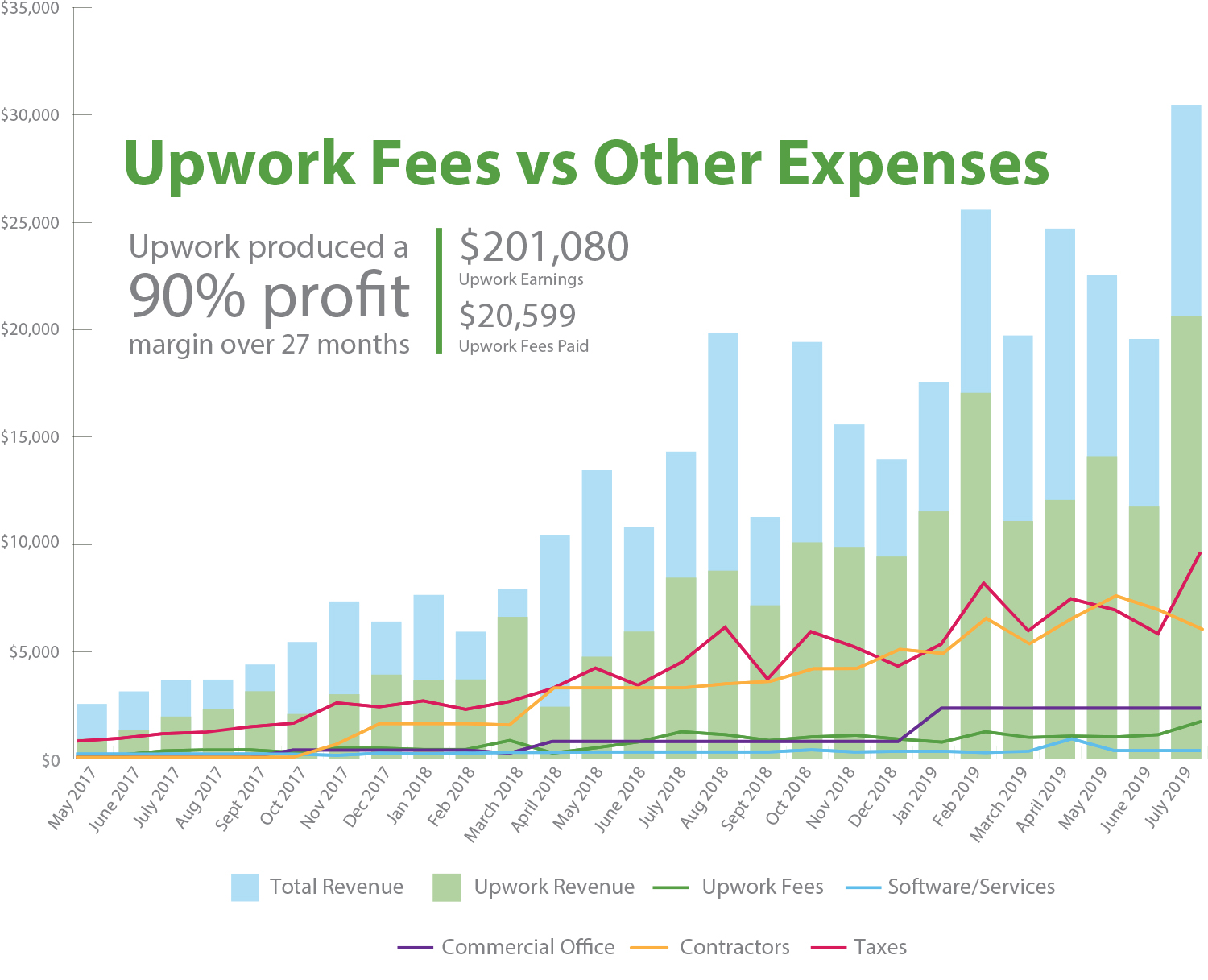 To me, the trade-off is well worth it.
And if you're still feeling put off by the whole fee thing – just remember that you are allowed to take clients off the platform after two years.
That might seem like a long time but I promise, it will fly by.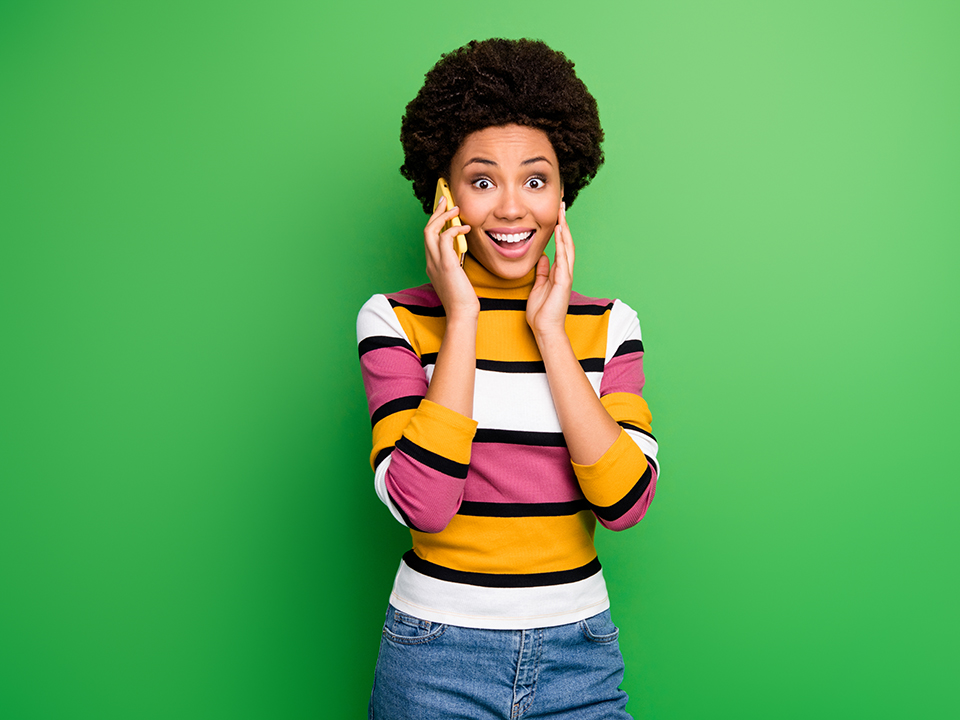 7. Treat your clients like gold
One of the biggest secrets to my success is treating my clients like gold.
I see my clients as I see myself – business owners in need of a professional to make their lives a little bit easier.
I make myself as available as possible during the week, and always assure my clients that I'm just a phone call or text away should an emergency arise.
Additionally, I use just about every messaging platform known to man to accommodate as many people as possible (Slack, Zoom, Upwork Messenger, etc).
I respond to most messages within a matter of minutes, reply to most emails within 24 hours, and regularly offer professional advice.
I also pay attention to detail. If I spot typos in my client's source material, I correct them.
I'm proud to say that I offer a concierge-level service.
You see, I am not just a graphic designer. I am a problem solver, business advisor and friend.
And I can assure you – excellent customer service goes a long way in the freelance world.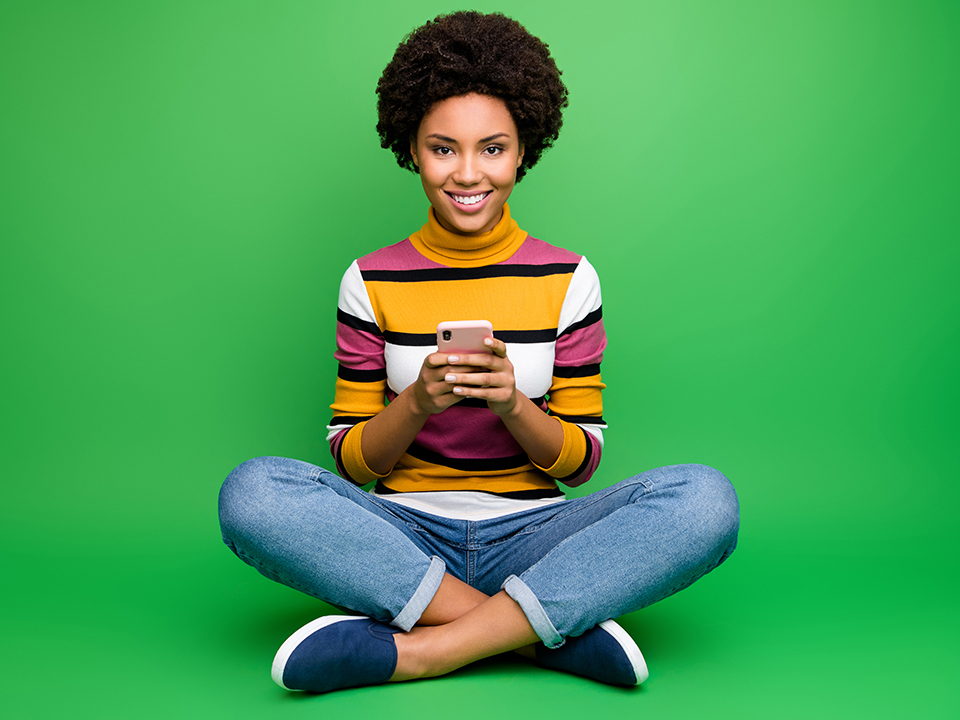 8. Play by the rules
People love to break the rules. They also love to complain when their Upwork account is suspended and have "no idea why".
Two of the most popular rules to break seem to be:
Doing free work
Taking clients off the site
Both of these actions prevent Upwork from making money. If Upwork doesn't make money, Upwork doesn't exist. Don't bite the hand that feeds.
Besides, staying active on Upwork is a much better long-term strategy than getting a couple of jobs and then rushing to take your clients off the platform to avoid fees (you know who you are).
Over time, my visibility on Upwork reached such a peak that I no longer even have time to apply for jobs and receive so many invites on a daily basis that I turn down more work than I accept.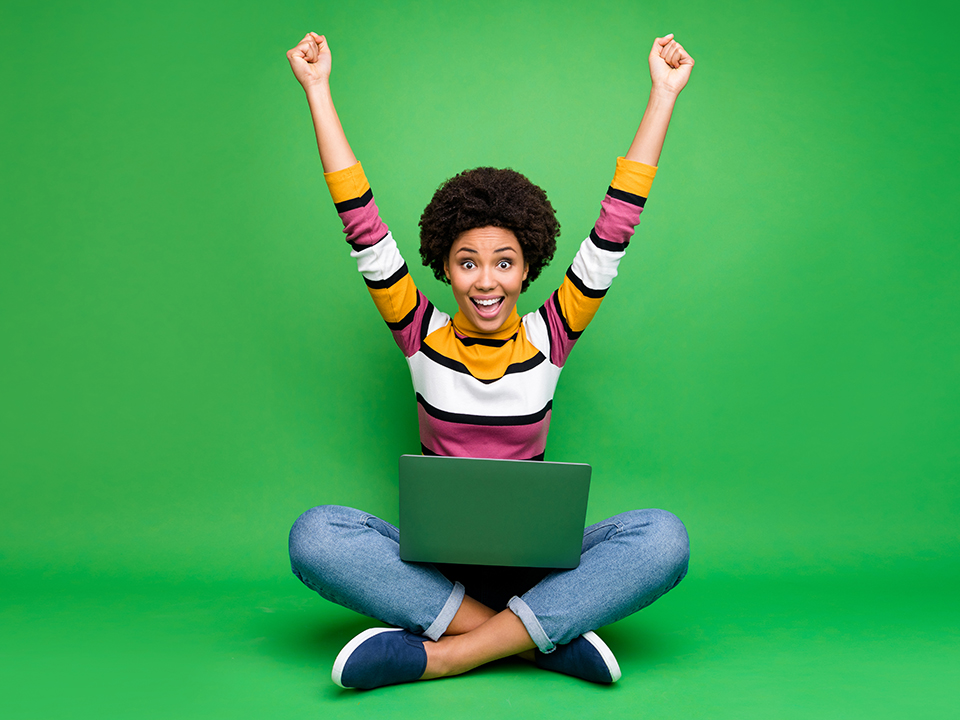 9. Focus on growth, scale and long-term contracts
After you get those first couple of jobs under your belt, the key to Upwork success is scaling up quickly by raising your rates incrementally and focusing on long-term, ongoing work.
In my first week on Upwork, I charged $20/hour out of sheer desperation. But I started raising my rates after each subsequent engagement.
I've always calculated my rate in correlation with the amount of work coming in.
After all, the best time to raise those rates is when you're busy.
You'll also want to focus on long-term contracts and ongoing work.
Ongoing work is beneficial because you'll spend less time hunting for jobs and more time working. Long-term contracts also improve your Job Success Score (JSS).
Today, almost 95% of my work comes from ongoing, long-term contracts.
10. Adopt a "failure is not an option" mindset
The biggest factor that I can attribute to my success as a freelancer is the chip on my shoulder from years of office politics in the corporate arena.
I put my heart and soul into those jobs.
I worked tirelessly only to be told I was "too aggressive, too ambitious and too impatient" on a regular basis.
By the time I was ready to leave that world behind for good, I would have done anything to avoid going back to that life.
That feeling of frustration, and desperation, fueled me.
I was like Rocky Balboa training for a fight.
*Cue music*
For me, losing wasn't an option.
It would have been all too easy for me to throw in the towel when I didn't win a single job during my first week. But I made it my mission to build a stellar Upwork reputation and make freelancing a full-time career – and it paid off.
Remember, you won't become a six-figure freelancer overnight. Nothing worth having in life comes easy.
What are your favorite Upwork tips? Let me know in the comments. Also, don't forget to connect with me on social media using the links below.
PS: If you've found any of the above advice helpful, and you feel so inclined – buy me a coffee (leave a tip) on Kofi!